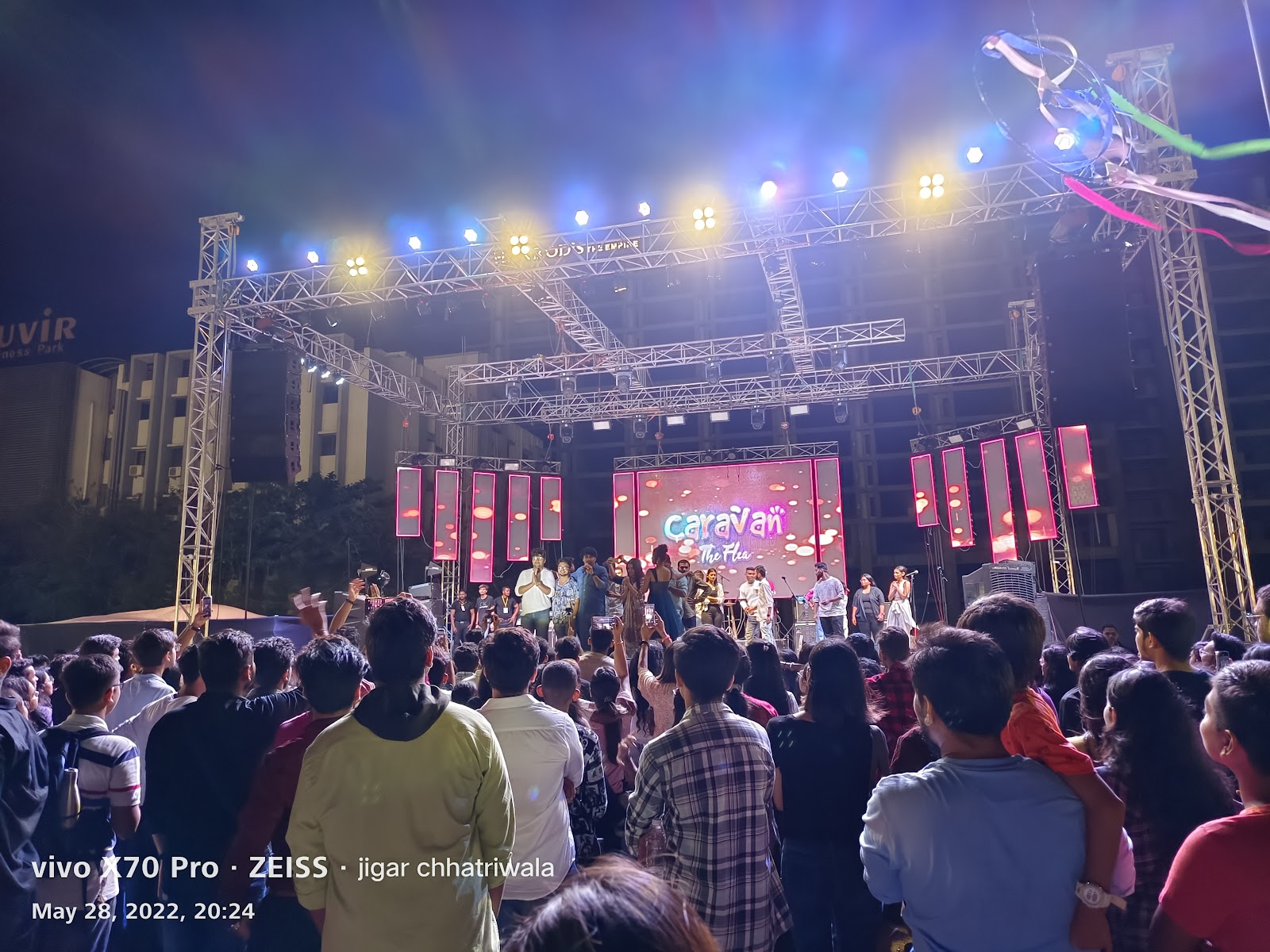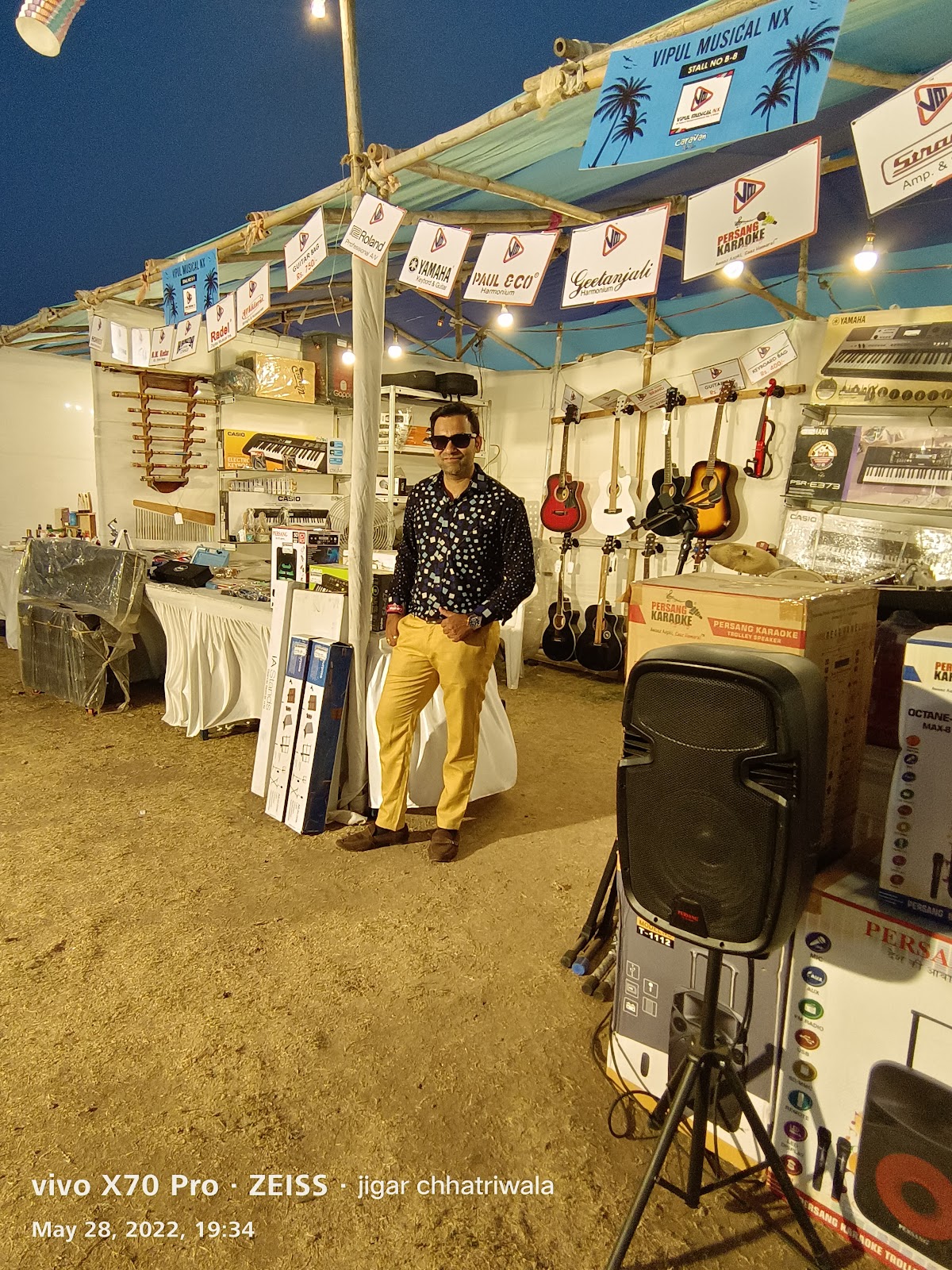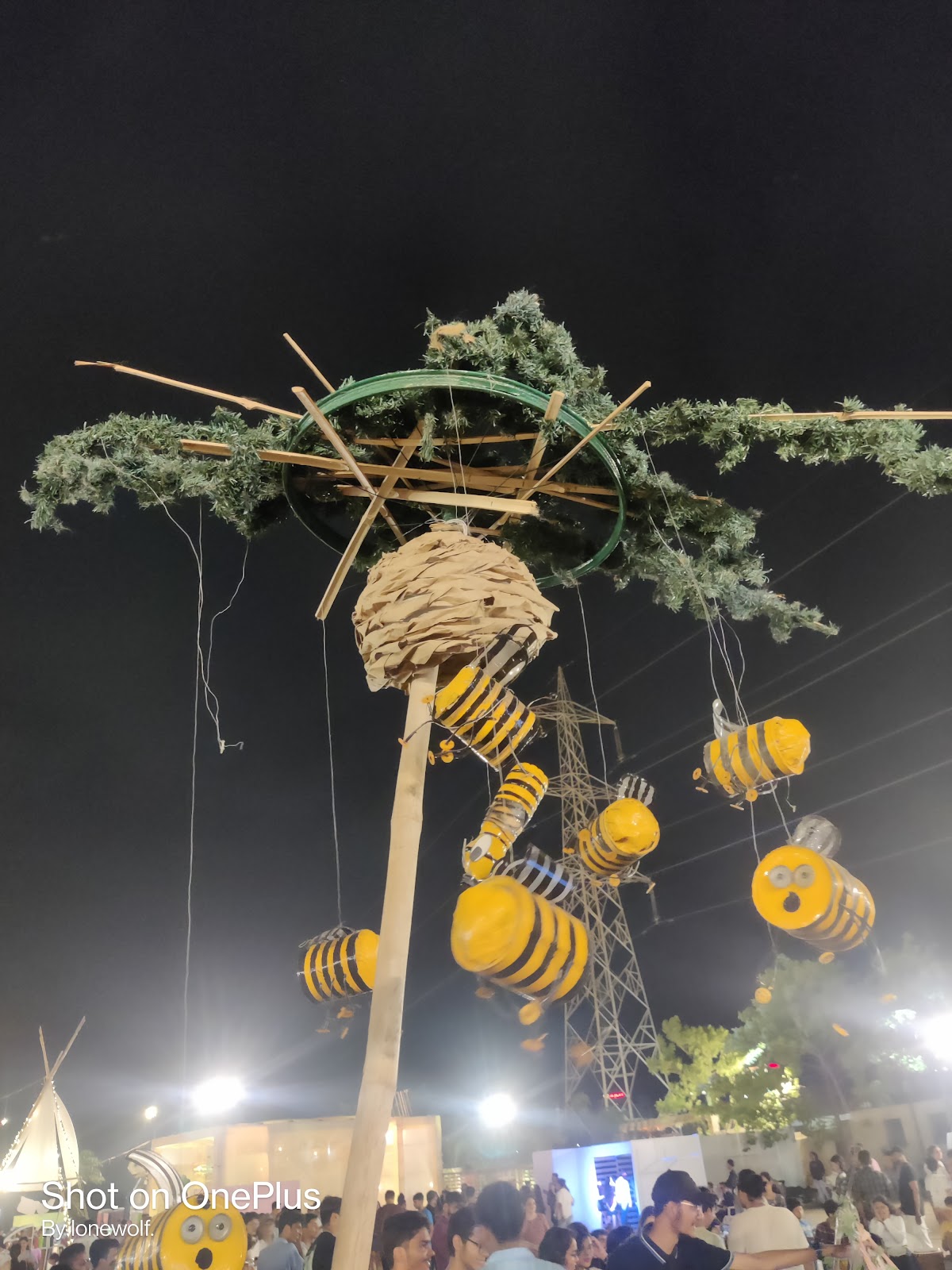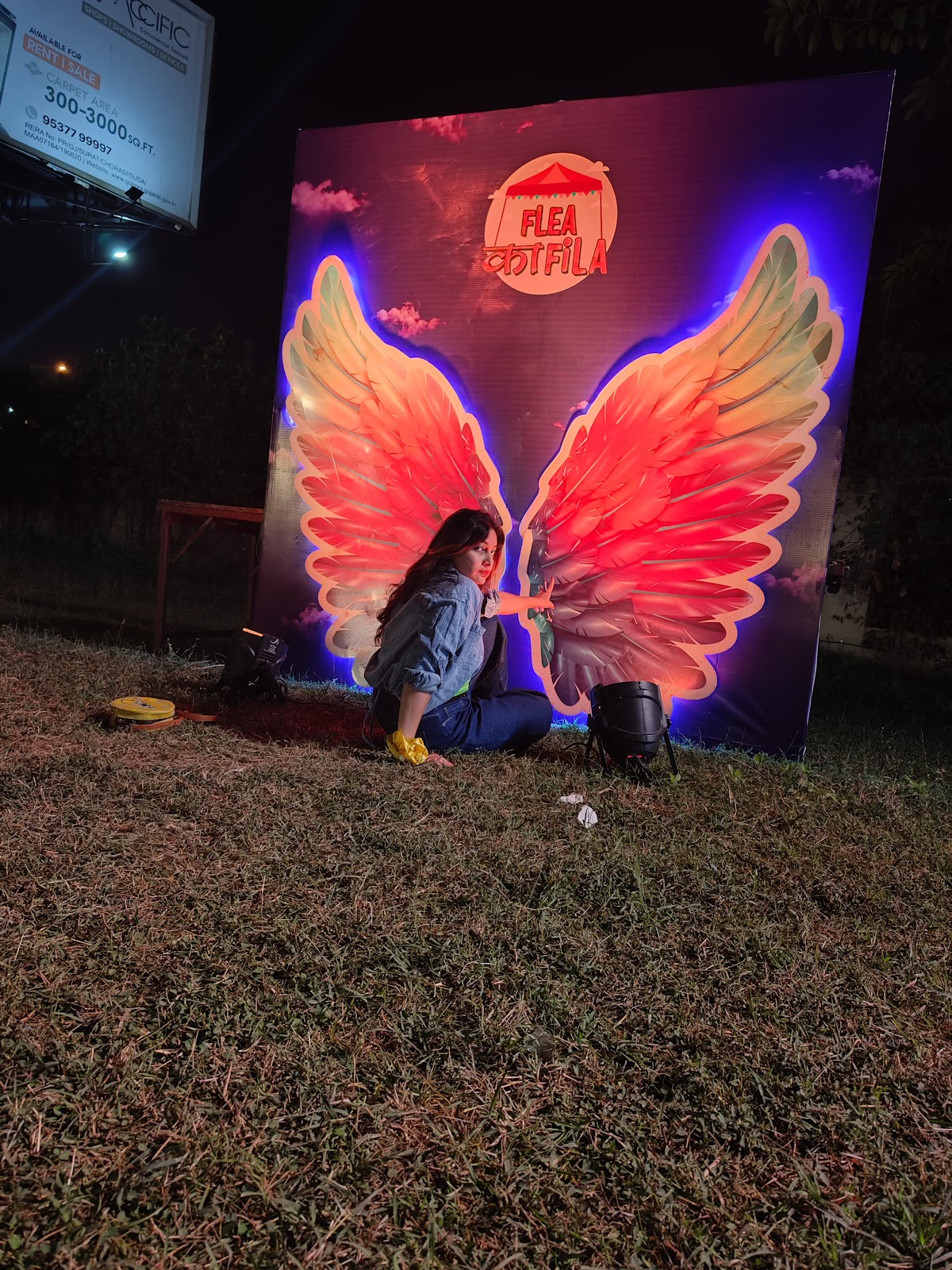 4QX9+R3, Piplod, Surat, Gujarat 394518, India
Discover the best of DMD Party Plot
No image available
Lock this chosen venue for your big day!
Fast-Track Booking: Direct Access to Decision Makers
Exclusive Deals and Discounts: Lowest Price Guaranteed
Expert Assistance: Handle venue visits to finalizing booking seamlessly
No Spam: We value your privacy!
Enter your details to get started!
Why Stop at the Venue?
Get Much More with Betterhalf!
Betterhalf ensures your big day is both flawless and budget-friendly.
Expertise Meets Passion
Our seasoned planners turn your vision into reality.
Here's the proof!
Choosing a venue was so easy with our planner, Moupriya. She really understood what we wanted.
Our planner, Vinodh really got our style and preferences. Our wedding felt so uniquely 'us'.
Radhika, our planner, made our wedding day worry-free. We focused on fun, they took care of the rest.
Witness the magic we create, one at a time.
A sneak-peek of our customers' experience
Let our expert planners craft your special day
Unlock best venues as per your budget
Get a perfect proposal in your budget for FREE
800+ Flawless, Stress-Free Celebrations
Enter your details to get started!
Explore nearby venues
Loading...
DMD Party Plot in Piplod, Surat

Welcome to the epitome of elegance and charm– DMD Party Plot Surat! When you think of wedding venues in Surat, DMD Party Plot should likely be the first name that pops into your mind, and for a good reason. It is not just a wedding venue, it is an experience that stands out among the best. Nestled in a prime location, this gorgeous outdoor venue is also conveniently near the Vesu Aquarium, making it an iconic spot known as 'DMD Party Plot Vesu Aquarium.'

But what sets DMD Party Plot apart from other Wedding Venues in Vesu? Well, the attention to detail is downright impressive. The venue is impeccably maintained, exuding a classic aura that is second to none. The grandeur and elegance of DMD Party Plot are surreal, to say the least, and this makes it stand out among the best wedding venues in Surat. 

Now, let's talk about space. This isn't just any wedding venue, it is a grand stage where dreams come to life. The capacity to accommodate a large guest list makes DMD Party Plot Vesu Surat the go-to choice for couples looking to make a big splash on their special day.

Last but definitely not least, the staff. Cordial, attentive, and always ready to assist, they add that cherry on top to your joyous occasion. So if you are on the hunt for the best wedding venue in Surat, look no further. DMD Party Plot is your one-stop destination for an unforgettable wedding experience.

What Makes DMD Party Plot Surat the Ideal Choice?
DMD Party Plot offers an elegant setting combined with top-notch amenities, setting the stage for unforgettable events and ceremonies. This includes: 

Scenic Beauty: 
The aesthetic landscape provided by DMD Party Plot is nothing short of captivating. The venue features natural elements that enhance the elegance and grandeur of any wedding ceremony, creating an unforgettable atmosphere.

Ample Space: 
DMD Party Plot boasts an expansive area suitable for hosting large-scale events. This abundant space offers flexibility in seating arrangements and event activities, comfortably accommodating all your guests.

Modern Amenities: 
The venue is replete with contemporary facilities that elevate the comfort and convenience of your event. From high-quality audio-visual equipment to luxurious restrooms, DMD Party Plot ensures every need is met.

Professional Team: 
The experienced staff at DMD Party Plot are experts in hospitality and event management. Their professionalism ensures that every detail is handled with utmost care, allowing you to enjoy your special day stress-free.

Tailored Experiences: 
What sets DMD Party Plot apart is its commitment to customizing your event according to your unique requirements. The team is adept at tailoring the venue and services to fit your specific theme and vision.

Wedding Events We Host in DMD Party Plot Vesu Surat
DMD Party Plot Vesu Surat is a versatile space where myriad wedding-related events come to life. From traditional ceremonies to contemporary parties, the venue adapts to host your every need. 

Events Hosted:
Receptions
Engagement Parties
Mehndi and Sangeet Ceremonies
Bridal Showers and Bachelor/Bachelorette Parties
Haldi Ceremonies
Post-Wedding Brunches
Destination Weddings
Cultural and Religious Ceremonies

DMD Party Plot Vesu Surat stands as a one-stop solution for all your wedding festivities. The venue's adaptability and range of services promise to make each event as unique as the couple celebrating. 

Facilities and Amenities
DMD Party Plot Vesu Surat offers an extensive array of facilities and amenities, including: 

Spacious Event Areas
Climate Control
Ample Parking
Modern Audiovisual Equipment
Banquet and Dining Areas
Restrooms and Changing Rooms
Wi-Fi Connectivity
Outdoor Lounge Areas
Wheelchair Accessibility
Backup Power Supply
Local Attractions
While the main event at DMD Party Plot Vesu Surat promises to be the highlight of your visit, the surrounding area offers its own set of attractions. Discover these local gems to enrich your experience beyond the venue: 

VR Surat
A modern shopping and entertainment complex perfect for leisurely browsing or picking up last-minute wedding essentials.

Dumas Beach
This popular beach offers scenic beauty and local flavor, a delightful getaway just a short distance from the venue.

ISKCON Temple
 A sanctuary of peace and spirituality, this temple makes for a serene visit during your wedding festivities.

Sardar Patel Museum
For history buffs, this museum provides a rich cultural experience, delving into the life and times of Sardar Vallabhbhai Patel.

Dutch Garden
A charming and historic garden where you can enjoy a tranquil stroll amid lush greenery and artistic sculptures.

Whether you are looking for entertainment, spiritual solace, or a taste of local culture, you'll find it all within easy reach.

Venue Policies

Booking and Reservation- 50% of the amount has to be deposited in advance.

Catering and Outside Food- Outside Catering is allowed here. 

Alcohol Service- Alcohol isn't permitted inside the venue premises.

Decor and Styling- Outside Decorators are allowed here.

Smoking Policy- Smoking is not allowed inside the venue premises.

Noise Levels- Moderate music levels are permitted, but loud music is restricted till late at night.

Guest Safety- An ambulance is always on standby for any unexpected emergencies.

Security and Damages- You will be financially responsible for any damage or destruction caused.

Pets and Animals- The venue has a no pet policy. 

Refund and Cancellation- Booking in Non-Cancellable 


Ready to turn your dream wedding vision into reality? Book DMD Party Plot today and take a step forward to make your special day unforgettable!