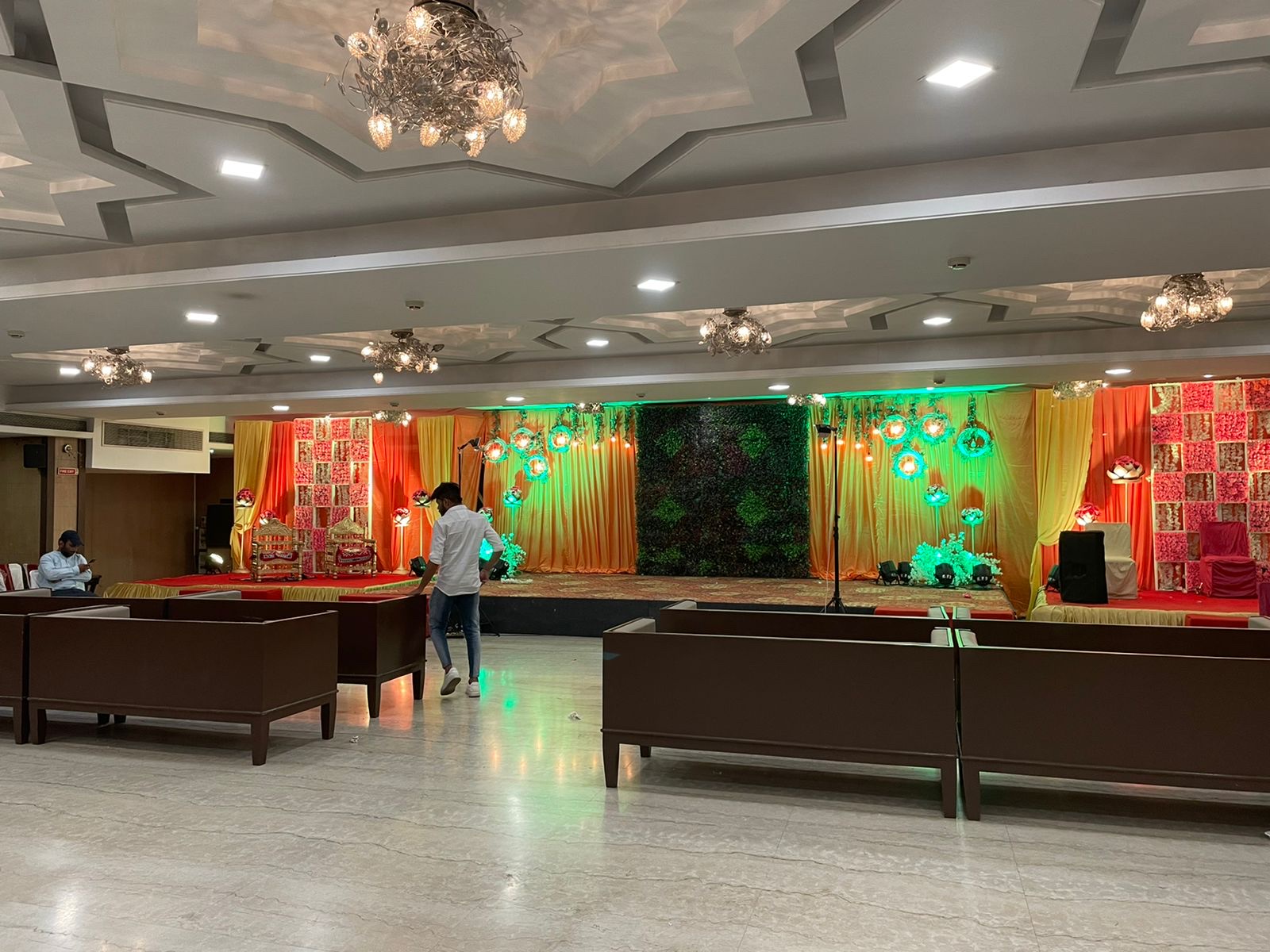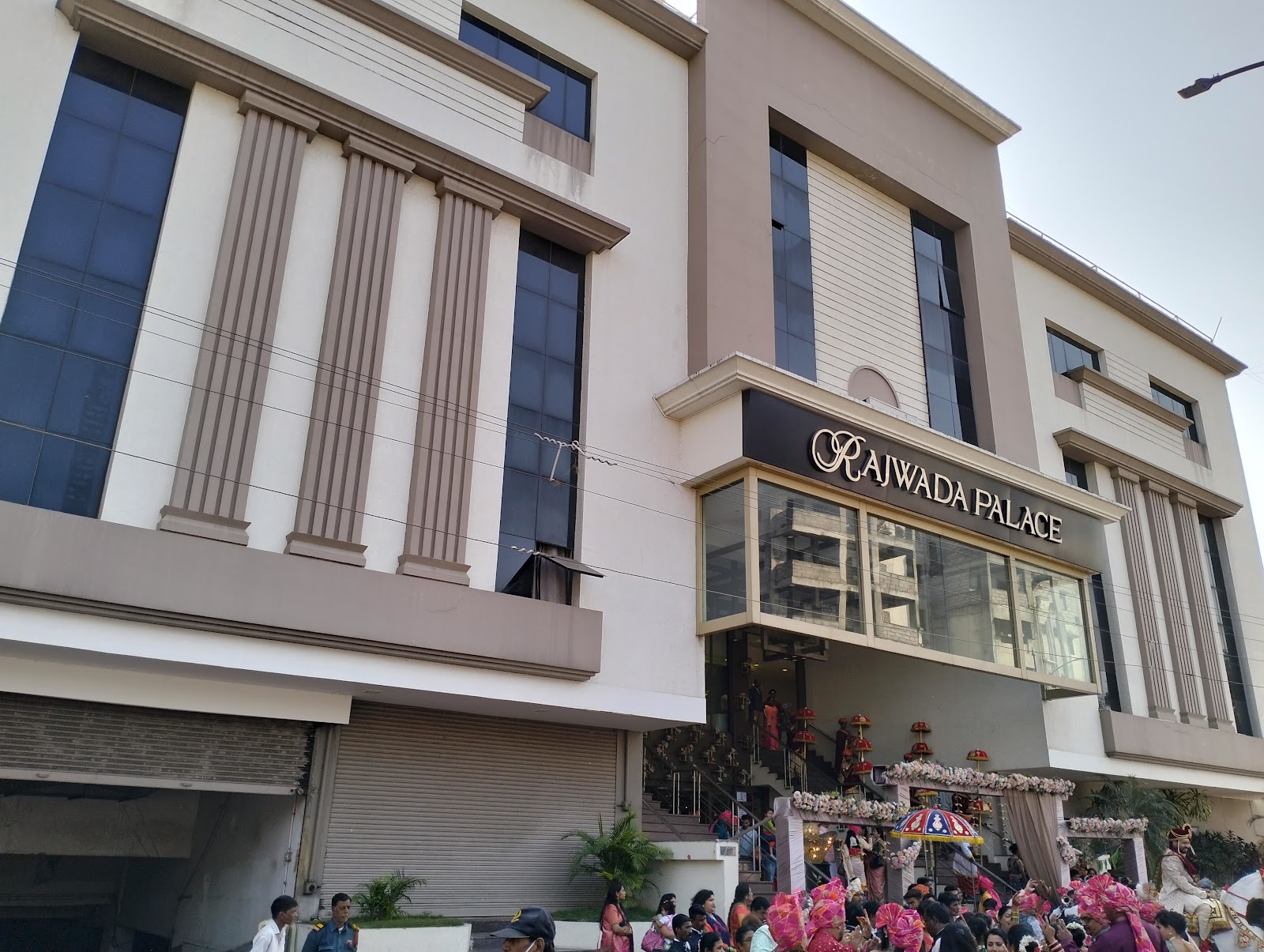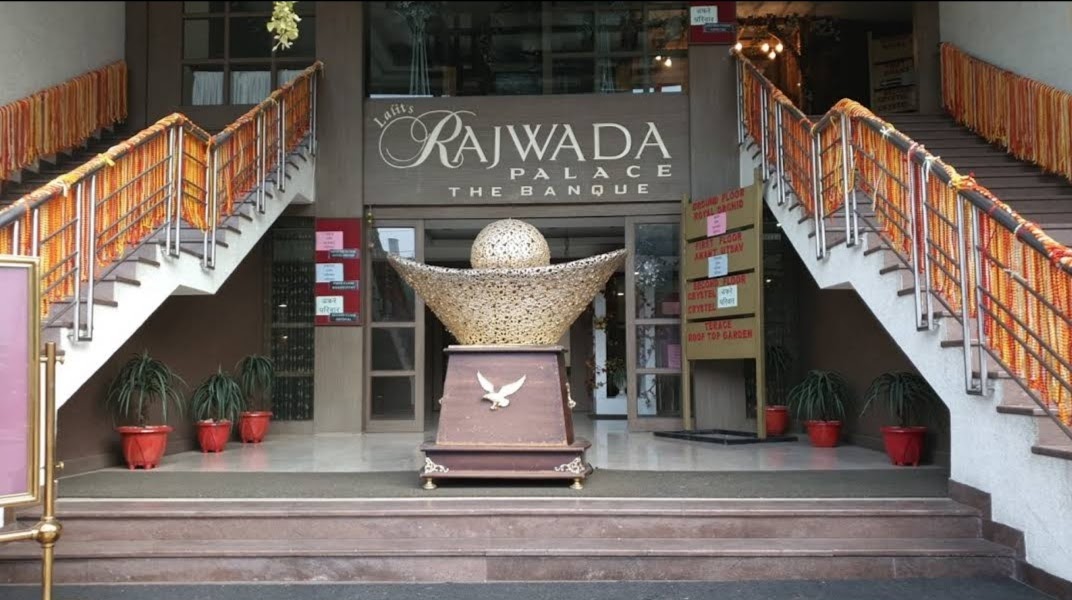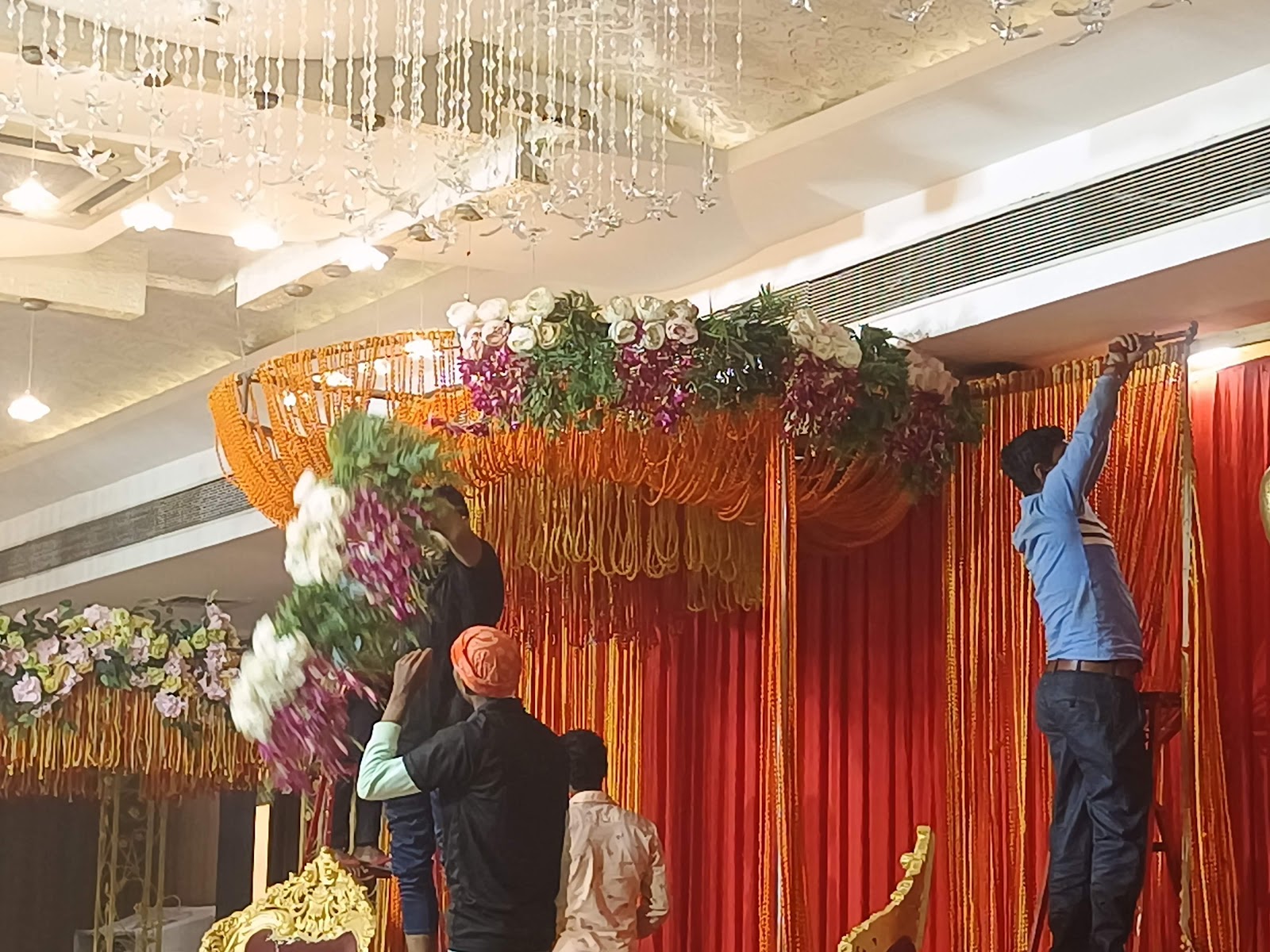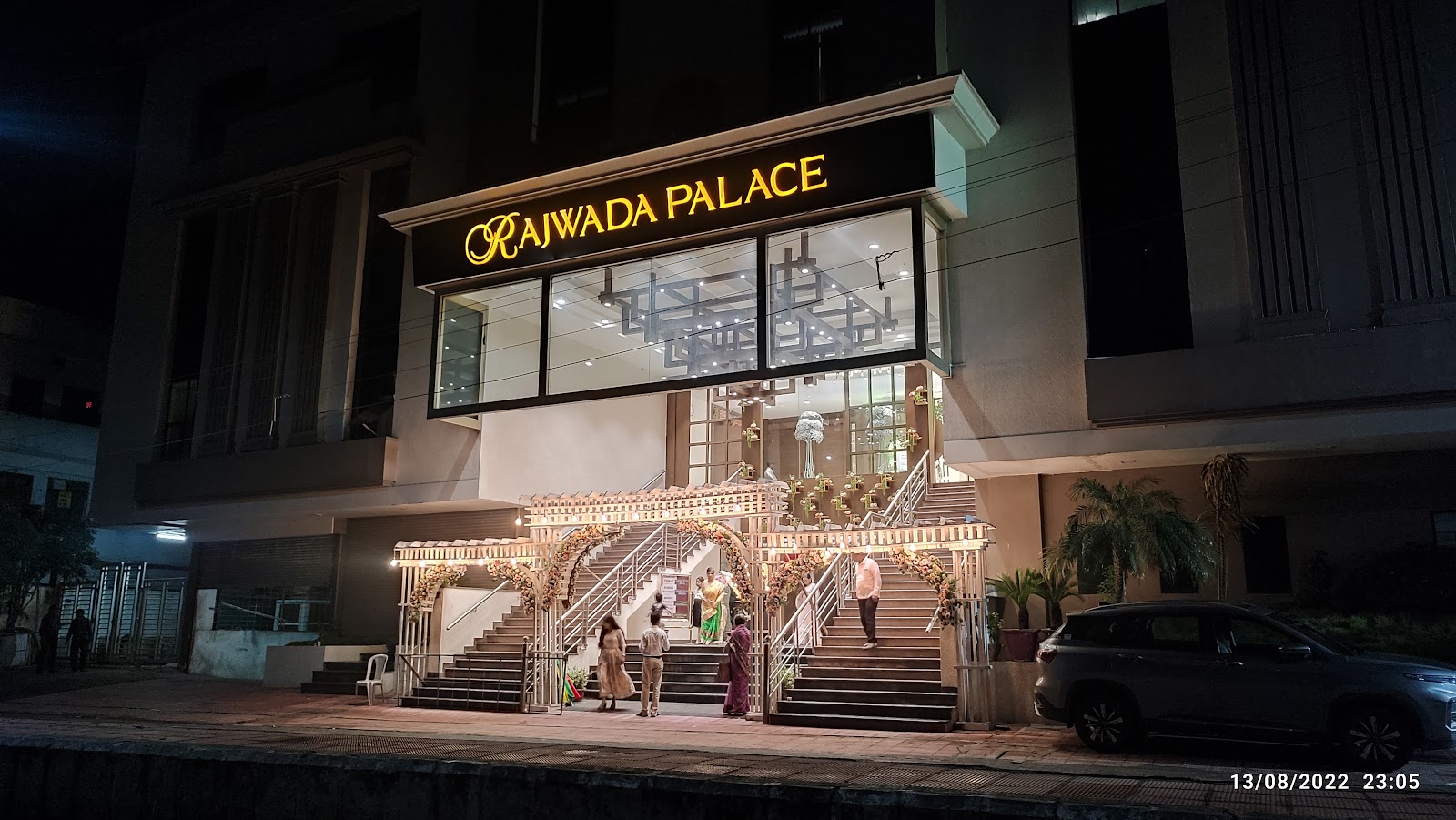 Road, near Tata Parsi School, Ganjipeth, Empress City, Nagpur, Maharashtra 440002, India
Discover the best of Rajwada Palace Nagpur
No image available
Lock this chosen venue for your big day!
Fast-Track Booking: Direct Access to Decision Makers
Exclusive Deals and Discounts: Lowest Price Guaranteed
Expert Assistance: Handle venue visits to finalizing booking seamlessly
No Spam: We value your privacy!
Enter your details to get started!
Why Stop at the Venue?
Get Much More with Betterhalf!
Betterhalf ensures your big day is both flawless and budget-friendly.
Expertise Meets Passion
Our seasoned planners turn your vision into reality.
Here's the proof!
Choosing a venue was so easy with our planner, Moupriya. She really understood what we wanted.
Our planner, Vinodh really got our style and preferences. Our wedding felt so uniquely 'us'.
Radhika, our planner, made our wedding day worry-free. We focused on fun, they took care of the rest.
Witness the magic we create, one at a time.
A sneak-peek of our customers' experience
Let our expert planners craft your special day
Unlock best venues as per your budget
Get a perfect proposal in your budget for FREE
800+ Flawless, Stress-Free Celebrations
Enter your details to get started!
Explore nearby venues
Loading...
Rajwada Palace Nagpur in Empress City, Nagpur

Rajwada Palace, nestled in the city of Nagpur, stands as a beacon of grandeur and beauty. Recognized as one of the most renowned wedding venues in Nagpur, its regal charm is evident not just in Rajwada Palace photos but in every corner of its splendid structure. With both an elegant indoor hall and a sprawling outdoor lawn, Rajwada Palace Nagpur ensures versatility for any event size or style. The venue's beauty is enhanced by its warm and classy ambience, making every moment spent there memorable. Adding to the venue's charm is its cordial and warm staff, always ready to assist and make events seamless. For those seeking the perfect place for grand functions, look no further than this majestic palace. In the realm of wedding venues, especially in Nagpur, this mansion undoubtedly holds a place of pride. 

Why Is Rajwada Palace Nagpur the Best Choice for Timeless Celebrations?

Rajwada Palace isn't just a mere venue, it is a magical destination where dream weddings come true. With its majestic charm and modern facilities, it is the ideal backdrop for memorable events. Key offerings are:

Royal Ambience:

The majestic charm of this venue  envelops every visitor, making them feel a part of a bygone era of grandeur and sophistication.

Versatile Spaces:

With an intimate indoor hall and an expansive outdoor lawn, this grand venue effortlessly caters to events of any scale.

Economic Excellence:

The Rajwada Palace price stands out not only for its affordability but also for the value it offers. Rajwada Palace cost ensures that grandeur is accessible without stretching your budget.

Delicious Delights:

Their in-house catering team excels in dishing out authentic North Indian culinary masterpieces, ensuring every bite is a journey in itself.

This beautiful venue seamlessly blends age-old tradition with modern conveniences, providing the best of both worlds. Here, memories are crafted against a backdrop of elegance and affordability.

Spectacular Wedding Events Can You Host at Rajwada Palace

Rajwada Palace is more than just a venue, it is where dreams meet reality. Perfect for both traditional ceremonies and modern festivities, this palace has seen countless stories unfold. As you envision your special day, here is a quick list of the myriad of events this venue can beautifully host. 

Events Hosted:

Elegant Receptions
Festive Engagement Galas
Rhythmic Mehndi & Sangeet Evenings
Joyful Bridal Showers & Festive Bachelor/Bachelorette Celebrations
Auspicious Haldi Rituals
Lavish Post-Wedding Brunches
Enchanting Destination Nuptials
Sacred Cultural & Religious Observances

In the heart of Rajwada Palace, every celebration finds its rhythm. From grand receptions to sacred rituals, the venue resonates with elegance and tradition. Embrace the charm of this pretty venue, where every event becomes a cherished memory. 

Facilities and Amenities

This venue showcases a variety of unique amenities and attributes, including: 

Vast Event Arenas 
Ambient Temperature Control 
Extensive Parking 
Visual and Sound Systems
Elegant Dining and Banquet Spaces
Hygienic Restrooms and Changing Rooms
Seamless Digital Connectivity, Wi-Fi
Refreshing Outdoor Stations
Wheelchair Access
Backup Power Assurance.

With these top-notch features, the venue promises a smooth event, blending luxury and comfort. 

Venue Policies
Booking and Reservation- 25% of the total amount has to be deposited in advance.
Catering and Outside Food- In-house Caterers are available but Outside Caterers are allowed strictly prohibited. 
Alcohol Service- Alcohol Consumption is strictly prohibited indoors.
Decor and Styling- Outside Decorators are not allowed at the venue.
Smoking Policy- Smoking is not permitted inside the venue area.
Noise Levels- Soft and moderate music is allowed, but loud noise is restricted after night. 
Guest Safety- An ambulance is ready on the go for emergencies.
Security and Damages- You will be held financially responsible for any dents or damages caused to the property.
Pets and Animals- Pets are prohibited inside the venue. 
Refund and Cancellation- Booking in Non-Cancellable  

Wishing for an unforgettable wedding? Reserve your day at Rajwada Palace, a distinguished wedding resort in Nagpur and shape an event that lingers in memories forever.