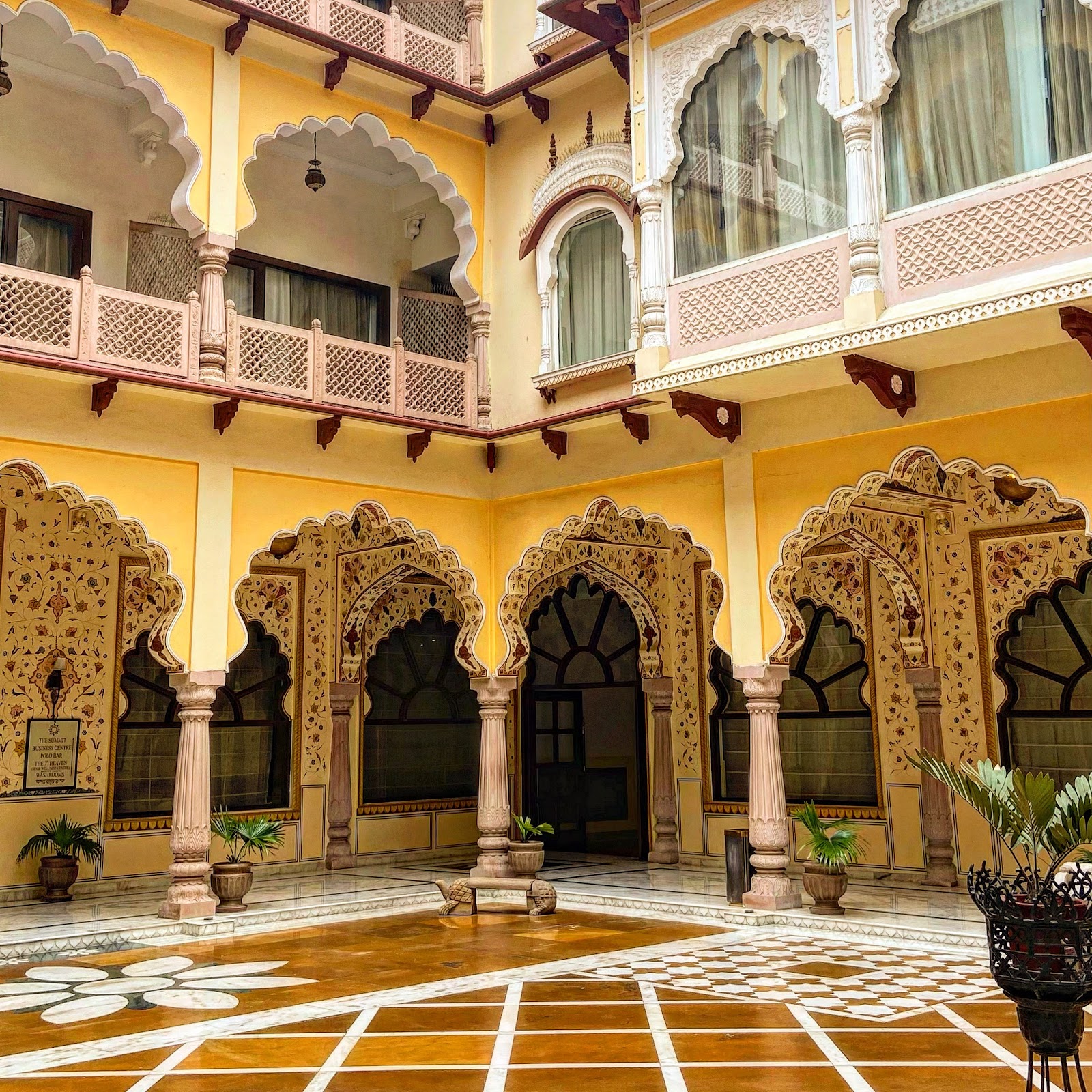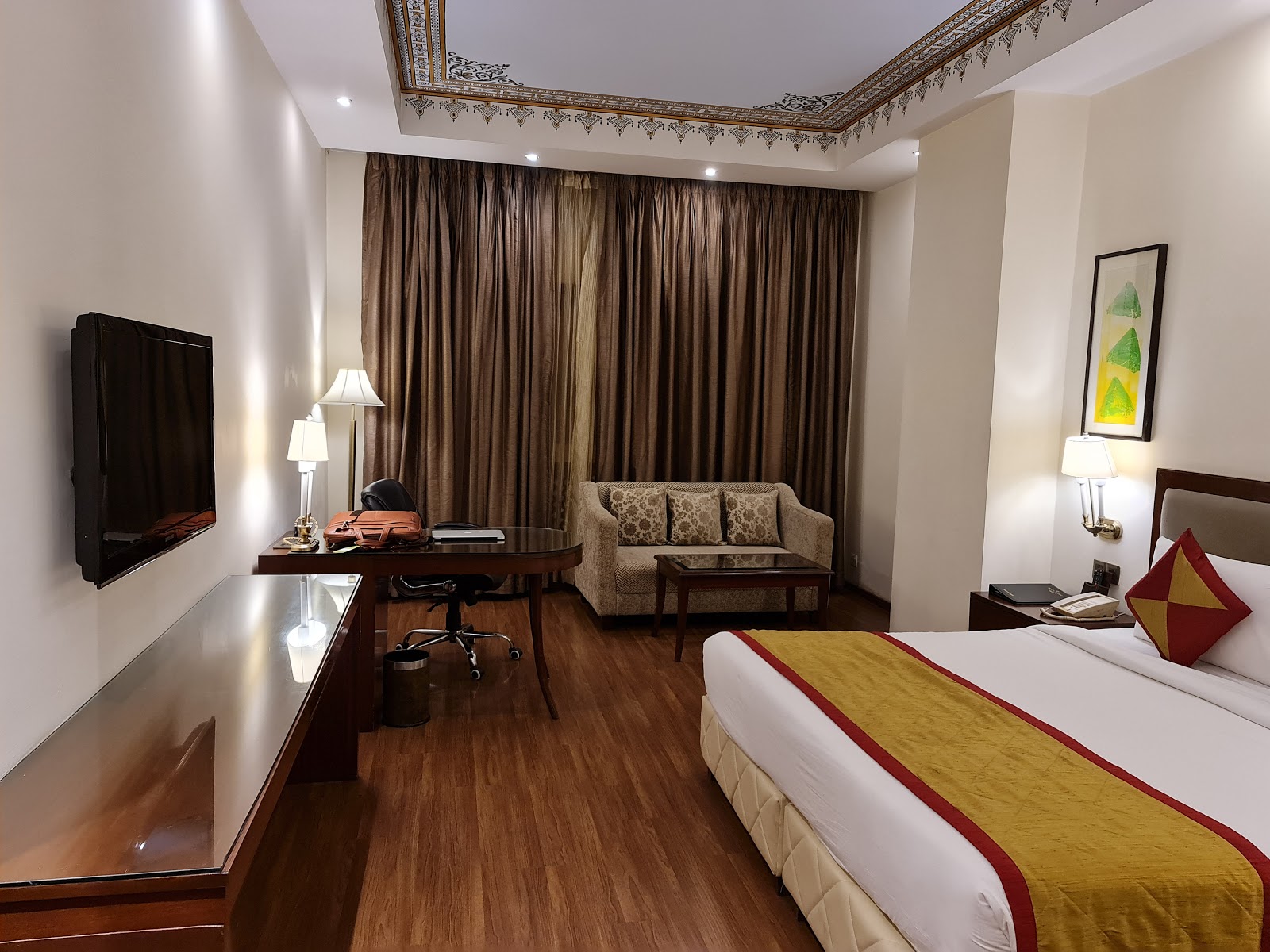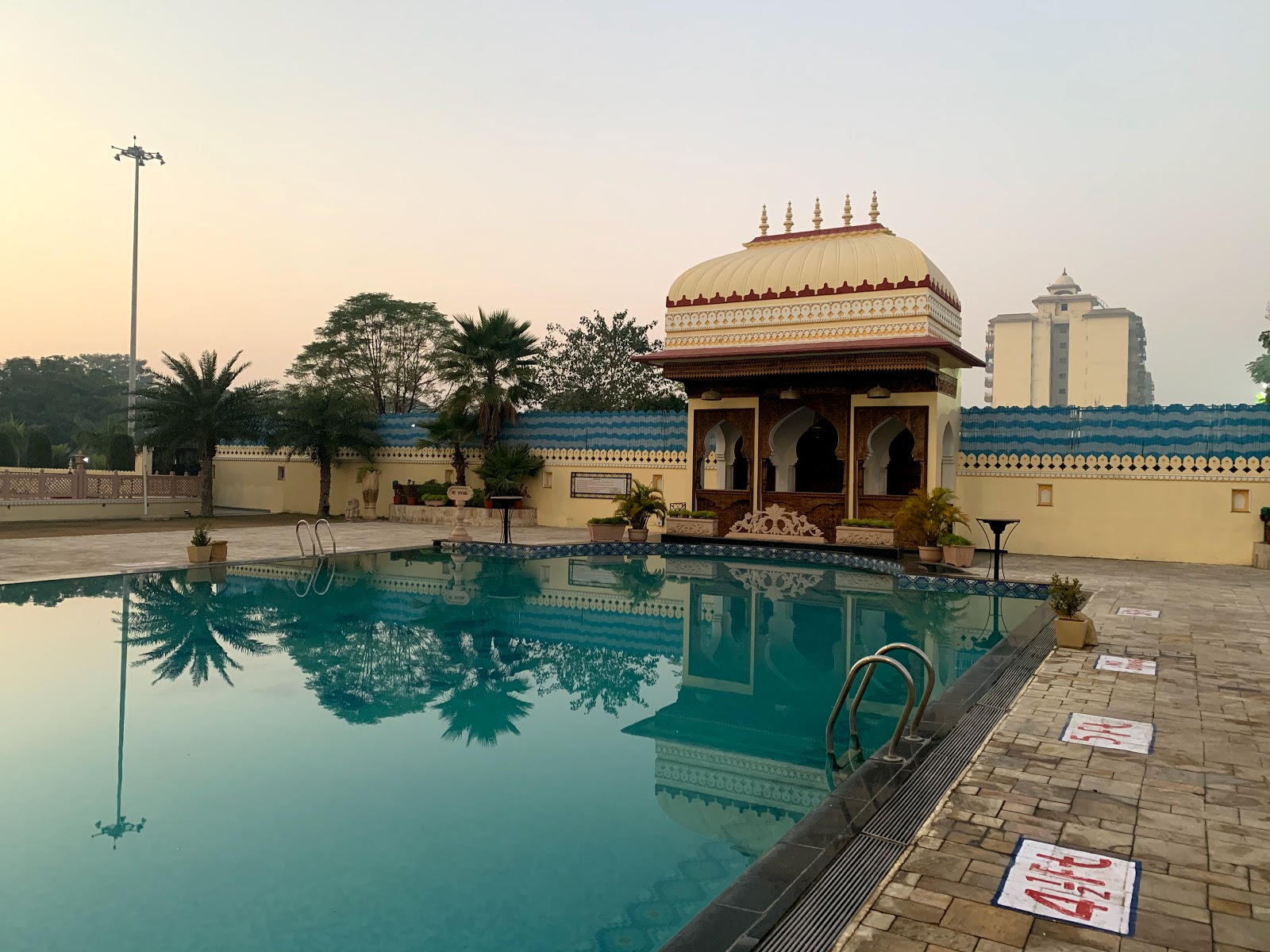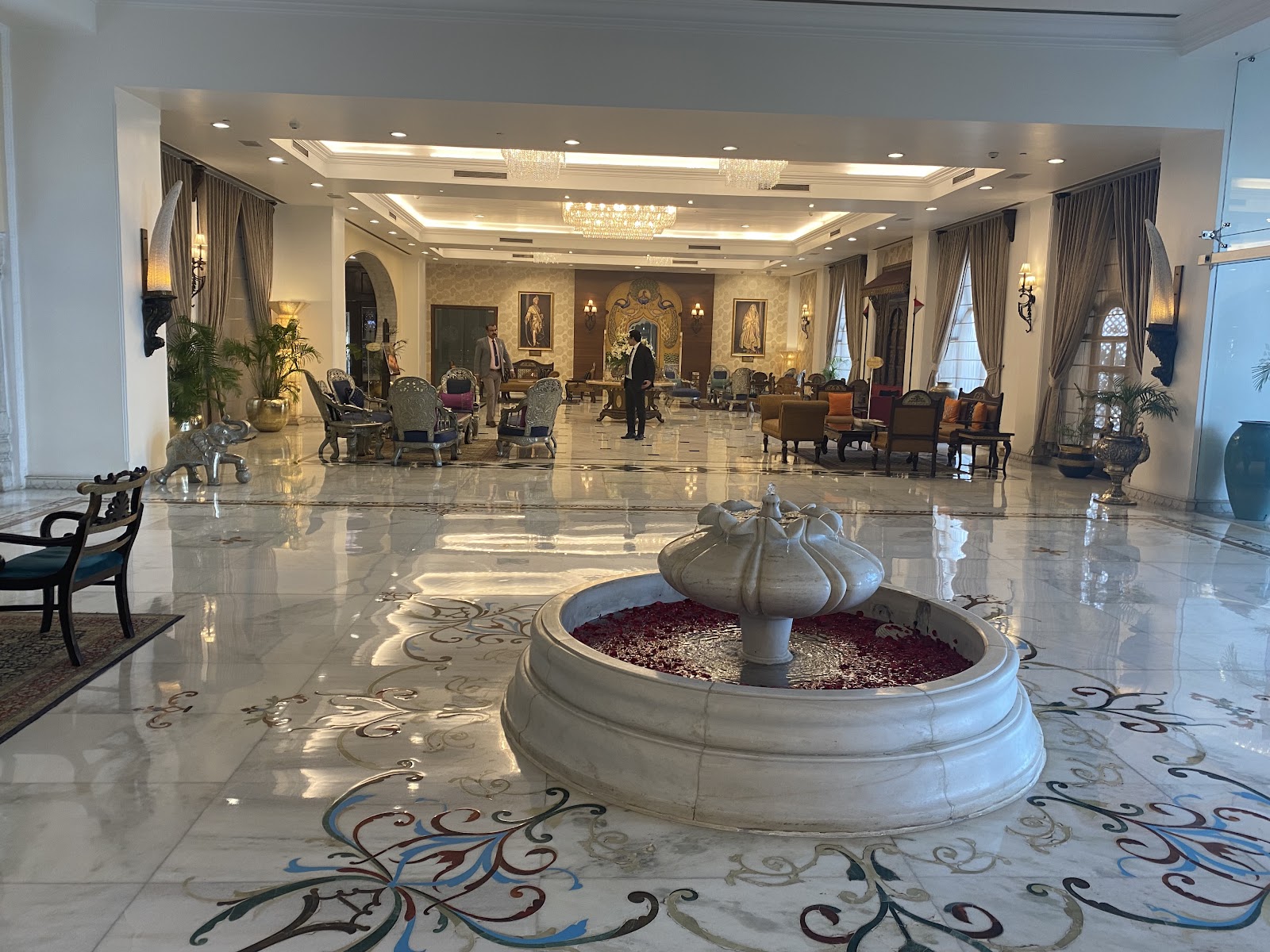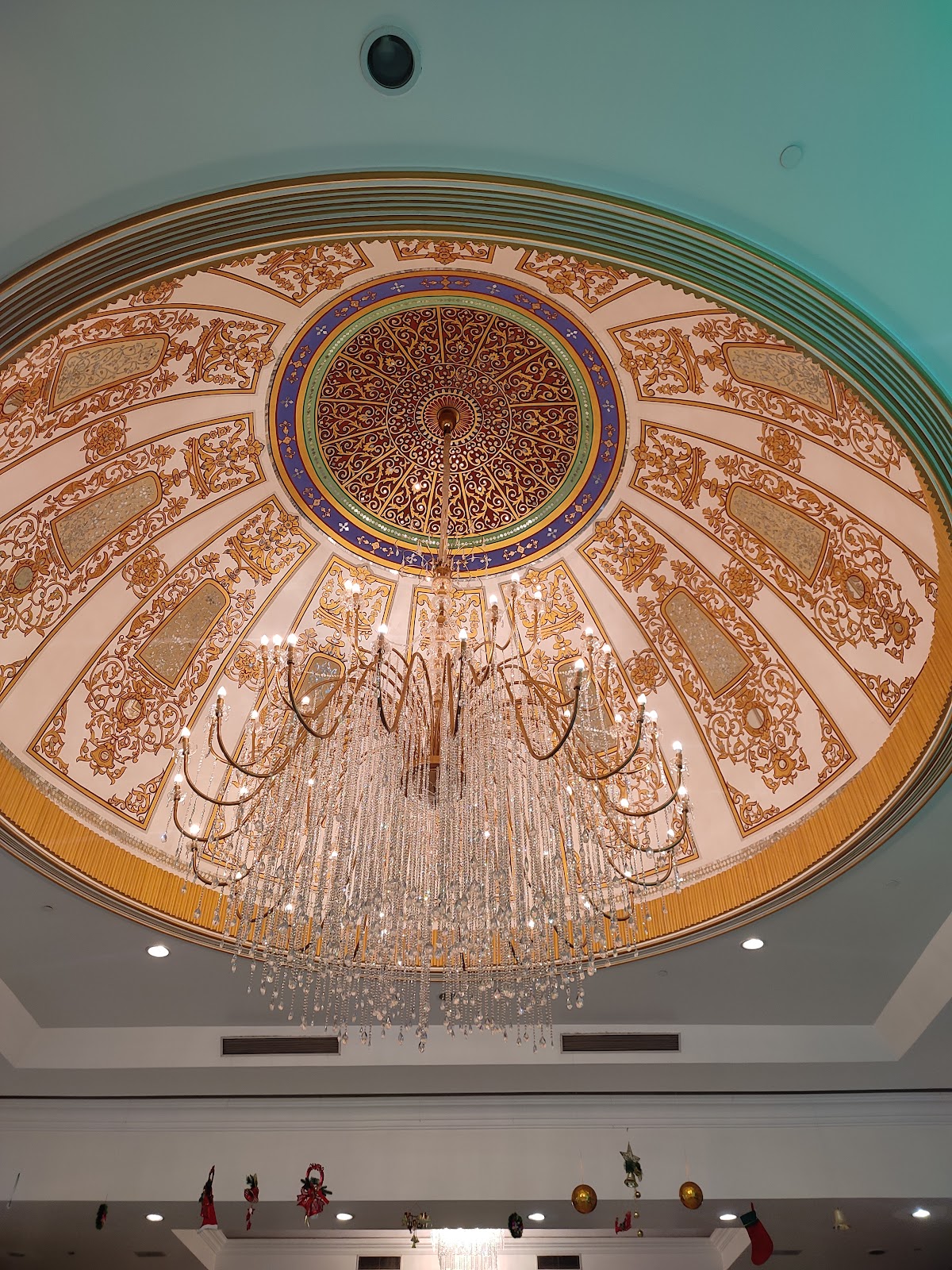 Noormahal Crossing, National Highway 1, Sector 32, Karnal, Haryana 132001, India
Discover the best of Noormahal Palace Hotel
No image available
Lock this chosen venue for your big day!
Fast-Track Booking: Direct Access to Decision Makers
Exclusive Deals and Discounts: Lowest Price Guaranteed
Expert Assistance: Handle venue visits to finalizing booking seamlessly
No Spam: We value your privacy!
Enter your details to get started!
Why Stop at the Venue?
Get Much More with Betterhalf!
Betterhalf ensures your big day is both flawless and budget-friendly.
Expertise Meets Passion
Our seasoned planners turn your vision into reality.
Here's the proof!
Choosing a venue was so easy with our planner, Moupriya. She really understood what we wanted.
Our planner, Vinodh really got our style and preferences. Our wedding felt so uniquely 'us'.
Radhika, our planner, made our wedding day worry-free. We focused on fun, they took care of the rest.
Witness the magic we create, one at a time.
A sneak-peek of our customers' experience
Let our expert planners craft your special day
Unlock best venues as per your budget
Get a perfect proposal in your budget for FREE
800+ Flawless, Stress-Free Celebrations
Enter your details to get started!
Explore nearby venues
Loading...
Noormahal Palace Hotel in Sector 32, Karnal

Noor Mahal is a stunning palace hotel in the heart of Karnal, Haryana, India. With its intricate architecture, lush gardens, and opulent amenities, it is a modern marvel that draws inspiration from the Mughal era. It was constructed in 2009. Himet Singh, a well-known architect and designer, created this mahal.

The venue is spread over 44,600 square feet of land and features 125 exquisitely designed rooms and suites. Each room is adorned with rich fabrics, ornate furniture, and state-of-the-art amenities. Choosing the perfect wedding venue is one of the most important decisions for any engaged couple this is where Noor Mahal stands out. The suites offer even more spacious accommodations and luxurious amenities, such as private balconies, plunge pools, and butler service.

In addition to its luxurious accommodations, it has a grand ballroom and several meeting rooms, making it an ideal destination for weddings and corporate events. Noor Mahal Karnal is a truly unique and unforgettable experience. It is a place where guests can step back in time and experience the grandeur and luxury of the Mughal era.

From History to Hospitality: Why Noor Mahal Is the Ideal Venue for Your Event

Imagine waking up in a lavishly appointed room, with a view of the hotel's lush gardens. This wedding venue in Karnal has a lot to offer. Below are some of the aspects that make it unique:


Its stunning architecture: A modern marvel that draws inspiration from the Mughal era is Noor Mahal Karnal. Its intricate architecture is a feast for the eyes, with its domes, minarets, and arches.


Its lush gardens: Lush gardens surround the palace, which adds to its beauty and tranquility. The gardens are also home to various birds and animals, making it a great place to relax and connect with nature.


Its Wedding and Celebration: It has become synonymous with dream weddings and unforgettable celebrations. The palace's expansive gardens and majestic architecture provide an enchanting backdrop for life's most cherished moments.


Its grand ballroom and meeting rooms: This place is a great destination for weddings and corporate events. Its grand ballroom and meeting rooms can accommodate large groups of people and are equipped with state-of-the-art facilities.


Its impeccable service: The staff at Noor Mahal is known for their impeccable service. They are always willing to go the extra mile to ensure guests have a memorable experience.

This place offers a truly unforgettable experience, making it one of the sought-after destinations for royal weddings.

Romance and Royalty: Wedding events hosted at Noor Mahal Karnal

When it comes to planning your wedding, there is no better place to host your special day than Noor Mahal Karnal. From lavish receptions to intimate ceremonies, this is the perfect venue for every type of wedding. 

The hotel's grand ballroom can accommodate up to 2000 guests, while its more intimate venues, such as the Sheesh Mahal and Rang Mahal, are ideal for smaller gatherings. It also has a variety of outdoor venues, such as the Rani Ka Bagh and Raja Ka Bagh lawns, which are perfect for a romantic outdoor wedding.

The Noor Mahal Karnal wedding cost may include various packages and options, so take the time to explore the offerings and choose the one that best suits your needs. Here is a list of some of the many events hosted in this Mahal:

Receptions
Parties for engagements
Mehndi and Sangeet Rituals
Wedding Showers 
Bachelorette Bashes
Haldi
The Reception Brunch
Destination Weddings
Cultural and Religious Ceremonies

Hosting a wedding event at Noor Mahal is an experience that transcends the ordinary. This remarkable palace in Karnal not only offers a stunning backdrop for your special day but also provides a journey through India's rich heritage.

Facilities and Amenities

Among the many exceptional features and amenities offered by this location are:

Roomy Assembly Halls
Spa and wellness facilities
Abundant Parking
Advanced AV Technology
Banquet/dining areas
Bathrooms and Dressing Rooms
Wireless Internet Access
Communal Patios and Porches
Compatibility with Wheelchairs
Emergency Power Supply

Venue Policies
Booking and Reservation- A prepayment of 50% of the total is required.
Catering and Outside Food- The venue does not permit any outside catering. 
Alcohol Service- The venue has its own alcohol service, but no outside alcohol is allowed.
Decor and Styling- Panel decorators are available on-site, but outside vendors are not permitted.
Smoking Policy- No smoking indoors.
Noise Levels- After dark, quiet music is allowed, but the volume is limited. 
Guest Safety- Emergency ambulances are available 24/7.
Security and Damages- You are financially liable for any property damage or destruction that you cause.
Pets and Animals- In the building, pets are not permitted. 
Refund and Cancellation- Non-Refundable Reservations  
 
Noor Mahal not only hosts weddings but also weaves stories of love, tradition, and timeless moments. It's a destination that turns your special day into an unforgettable chapter in the grand narrative of life's most beautiful celebrations. To learn more about Noor Mahal Karnal wedding packages and to start planning your dream wedding, head to our wedding venue site.