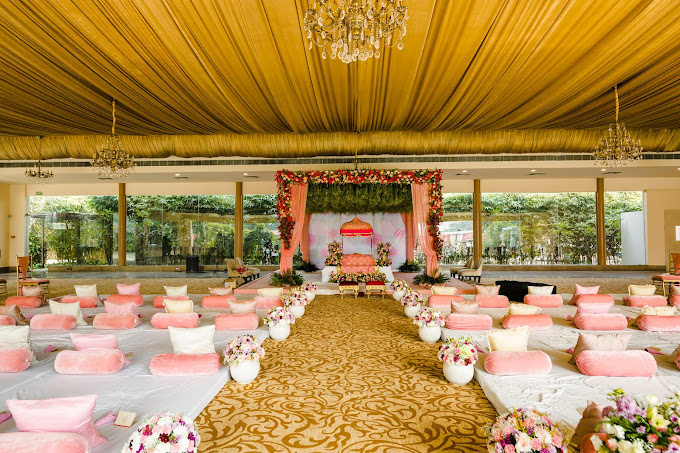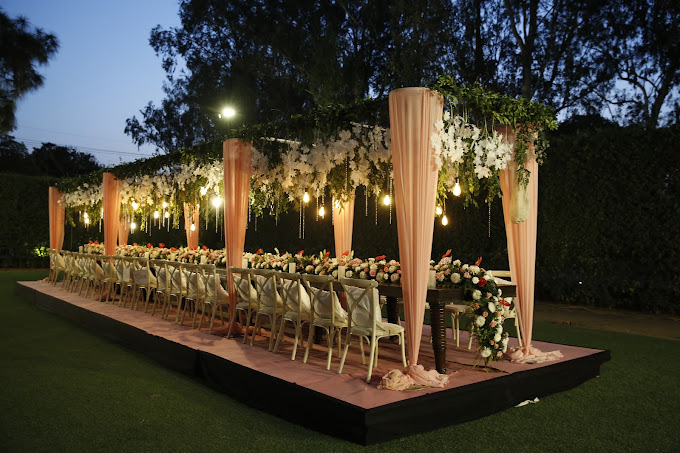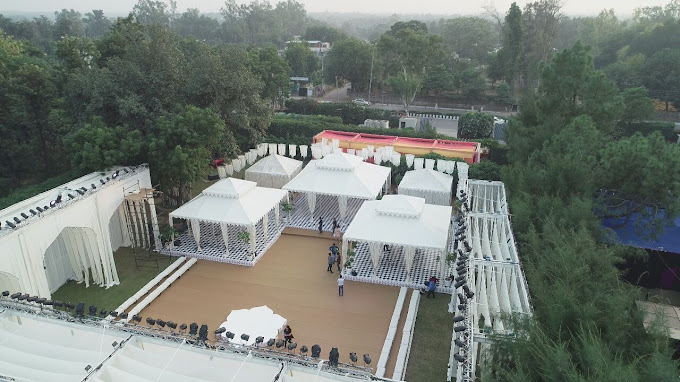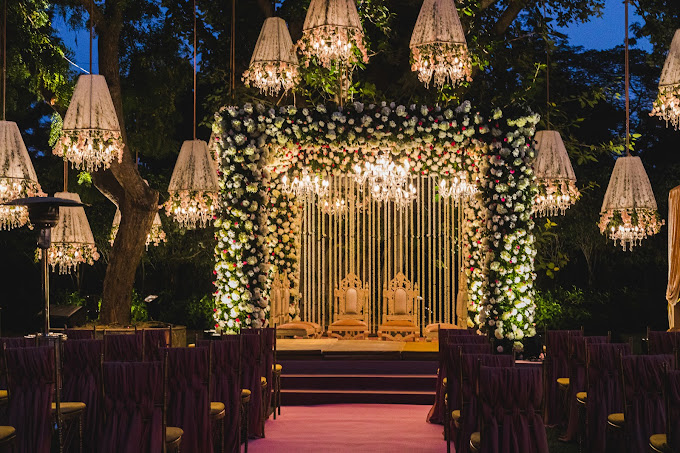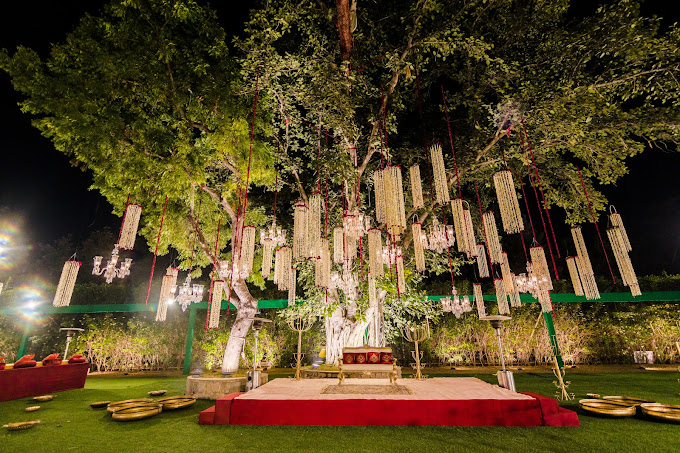 A-12, Amaara Farms, Main, Chattarpur Mandir Road, 110074, Delhi, Delhi
600 seating | 1200 floating
500 seating | 1000 floating
200 seating | 350 floating
Discover the best of Amaara Farms
No image available
Lock this chosen venue for your big day!
Fast-Track Booking: Direct Access to Decision Makers
Exclusive Deals and Discounts: Lowest Price Guaranteed
Expert Assistance: Handle venue visits to finalizing booking seamlessly
No Spam: We value your privacy!
Enter your details to get started!
Why Stop at the Venue?
Get Much More with Betterhalf!
Betterhalf ensures your big day is both flawless and budget-friendly.
Expertise Meets Passion
Our seasoned planners turn your vision into reality.
Here's the proof!
Choosing a venue was so easy with our planner, Moupriya. She really understood what we wanted.
Our planner, Vinodh really got our style and preferences. Our wedding felt so uniquely 'us'.
Radhika, our planner, made our wedding day worry-free. We focused on fun, they took care of the rest.
Witness the magic we create, one at a time.
A sneak-peek of our customers' experience
Let our expert planners craft your special day
Unlock best venues as per your budget
Get a perfect proposal in your budget for FREE
800+ Flawless, Stress-Free Celebrations
Enter your details to get started!
Explore nearby venues
Loading...
Amaara Farms in Bhatti Kalan, Delhi

Nestled in the heart of the capital, Amaara Farms in Delhi stands as a testament to grandeur and elegance. This drop-dead gorgeous venue never fails to captivate those who step into its majestic realm. The sheer beauty of this venue is enough to leave guests in complete awe. Both dreamy and surreal, the venue seems as if it has leaped straight out of a fairytale. Amaara Farms Delhi offers a perfect amalgamation of spaces, boasting a cozy indoor hall and a grand, sprawling outdoor lawn area. Thus, whether you are inclined towards an intimate indoor gathering or a lavish outdoor celebration, this wedding venue provides the best of both worlds. A quick glance at Amaara Farms photos is enough to understand its immense popularity among wedding venues in Delhi. Indeed, when discussing top wedding venues, this one undeniably claims its spot among the best! 

Why Amaara Farms Delhi is the Ideal Choice for Your Big Day?

Amaara Farms is more than just a wedding venue, it is a dream destination. Merging beauty with modern amenities, it is designed to make every moment memorable. As one of the top picks in the city, this venue promises to make your special day nothing short of magical. Dive in to discover what makes Amaara Farms a cut above the rest. 

Enchanting Setting:

This venue offers an enchanting backdrop that seems straight out of a fairy tale. With its meticulously crafted landscapes and aesthetics, every corner of the venue paints a picture of romance and grandeur.

Versatile Venues:

Offering both intimate indoor halls and expansive outdoor lawns, this destination ensures you have the perfect setting for any scale of celebration. Whether you desire a close-knit gathering or a grand affair, the choice is yours.

Attentive and Warm Team:

The staff at this venue are renowned for their warmth and attentiveness. They are always on hand, ensuring every detail is addressed, making your big day a seamless experience for you and your guests.

Contemporary Comforts:

This venue is well equipped with modern amenities like pristine restrooms, comfortable guest rooms, dedicated bridal suites, top-notch DJ services, expert caterers, and creative decorators to make sure every aspect of your celebration is impeccable.

By effortlessly merging timeless elegance with contemporary comforts, this venue stands as a testament to what dream weddings are made of. If the Amaara Farms wedding cost is what you are worried about, be rest assured that it will be worth every penny. As you embark on the journey of a lifetime, let Amaara Farms be the canvas for your unforgettable memories.

Wedding Events Perfectly Suited for Amaara Farms

Amaara Farms stands out as a versatile canvas, ready to paint any wedding event with elegance and charm. Its adaptability ensures every celebration, from intimate gatherings to grand festivities, finds its perfect setting. Let's explore the range of wedding events that Amaara Farms gracefully embraces. 

Events Hosted:

Grand Gala Receptions
Romantic Ring Exchange Ceremonies 
Lively Mehndi & Melodic Sangeet Nights
Elegant Bridal Showers & Spirited Bachelor/Bachelorette Festivities
Colorful Haldi Celebrations
Relaxed Morning-After Brunches
Dreamy Destination Weddings 
Sacred Cultural & Spiritual Rites

From the first engagement party to the joyous post-wedding brunch, this venue curates a setting for every chapter of your love story. Let every event shine brighter amidst its dreamy ambience. 

Facilities and Amenities

This venue boasts a diverse array of distinct amenities and facilities, including: 

Expansive Celebration Spaces
Temperature Regulation
Generous Vehicle Accommodation
Cutting-Edge Audiovisual Tools
Grand Banquet & Dining Halls
Contemporary Rest and Refreshment Rooms
High-Speed Wireless Connections
Serene Open-Air Lounges
Wheelchair Navigation
Reliable Power Solutions.

With these premium amenities, the venue assures an impeccable event, merging opulence and convenience seamlessly. 

Venue Policies at  Amaara Farms Delhi
Booking and Reservation- 50% of the total amount has to be deposited in advance.
Catering and Outside Food- In-house and Panel Caterers are available but Outside Caterers are strictly prohibited. 
Alcohol Service- In-house Alcohol service is not available but Outside Alcohol is permitted.
Decor and Styling- Outside Decorators are permitted at the venue.
Smoking Policy- Indoor smoking is not allowed.
Noise Levels- Gentle and subdued music is permitted, but excessive noise is prohibited post evening. 
Guest Safety- An ambulance is always ready for unexpected emergencies.
Security and Damages- You will bear the financial liability for any harm or damage inflicted on the property.
Pets and Animals- Pets are prohibited indoors. 
Refund and Cancellation- Booking in Non-Cancellable  

Dreaming of a memorable wedding? Book your date at Amaara Farms, a renowned wedding resort in Delhi, and craft an event that stands timeless in memories.