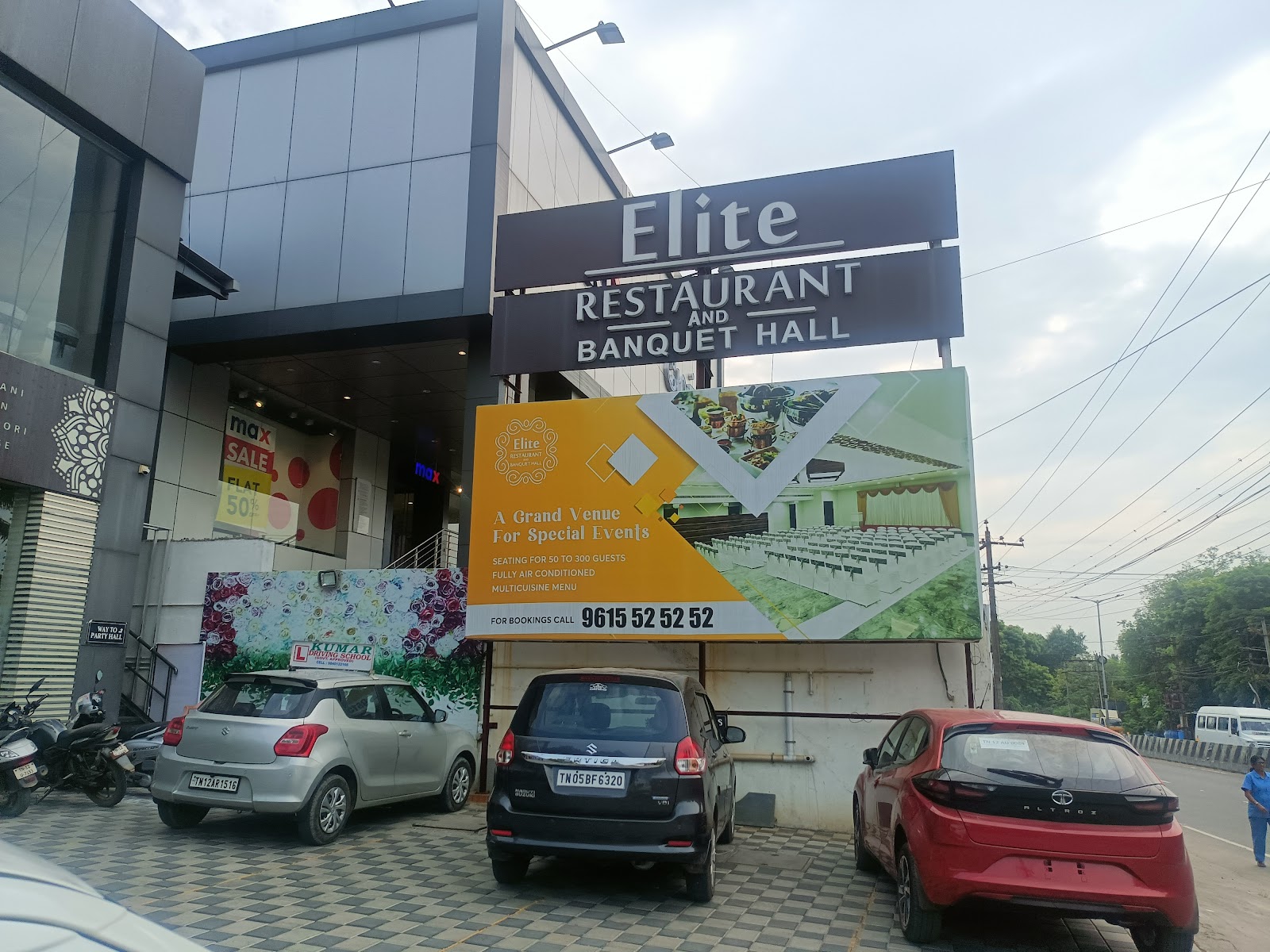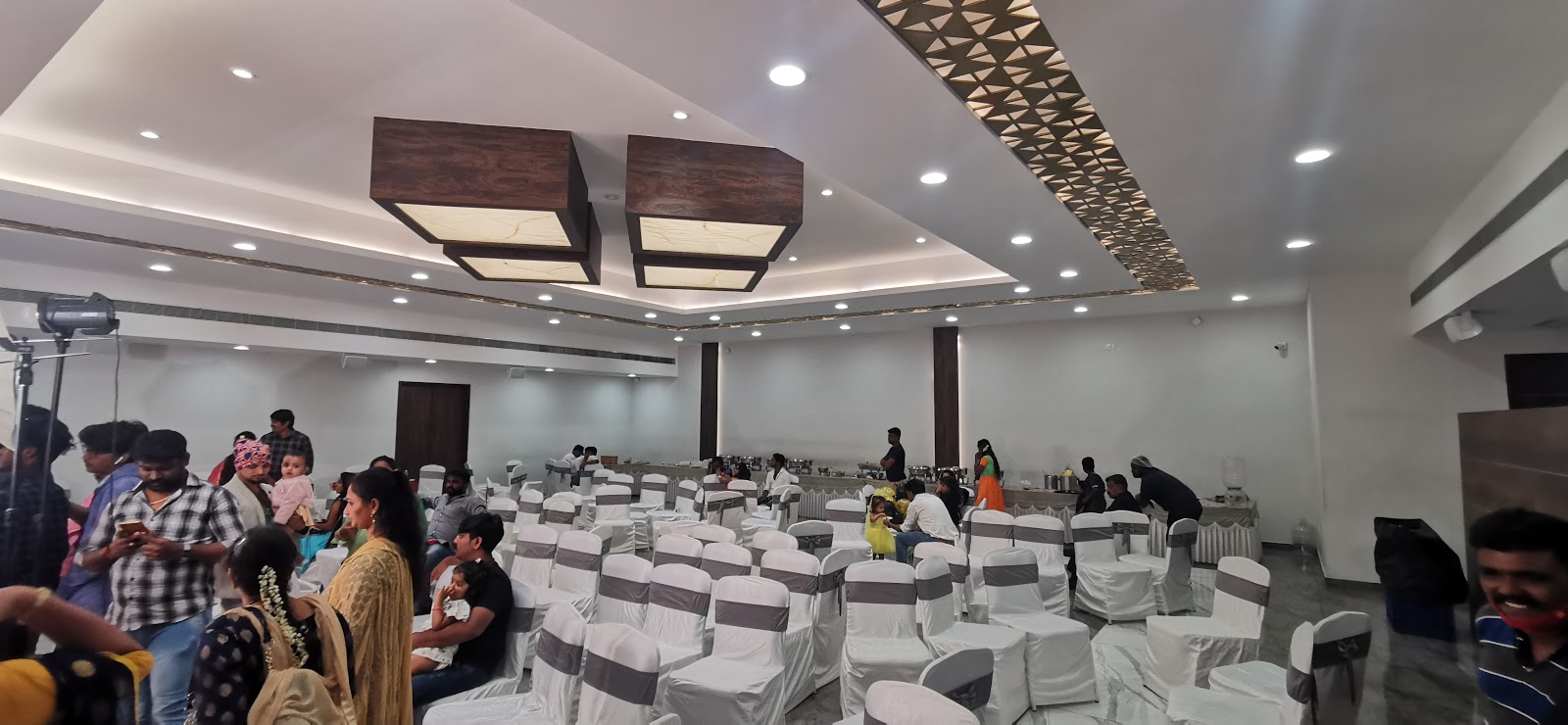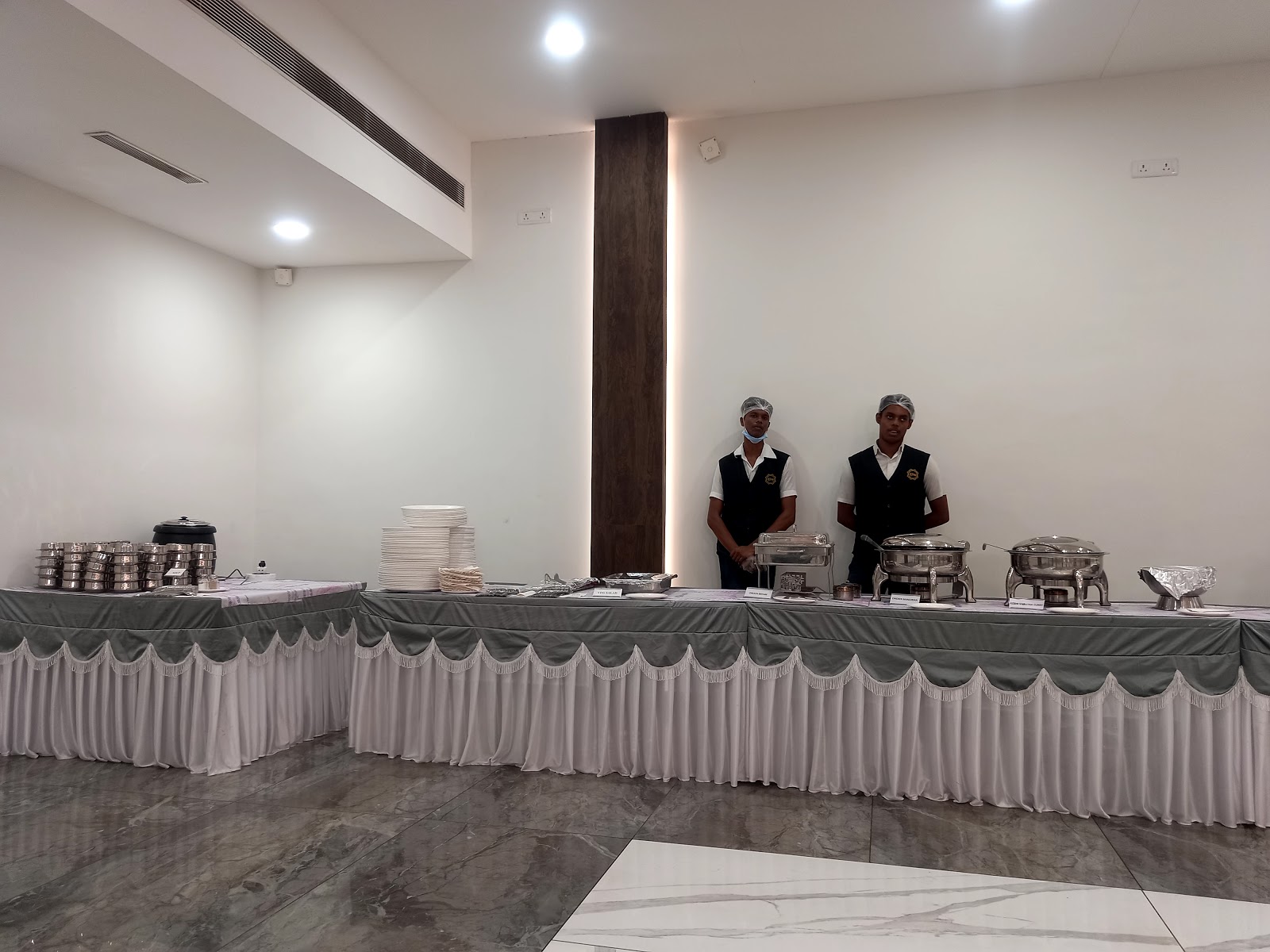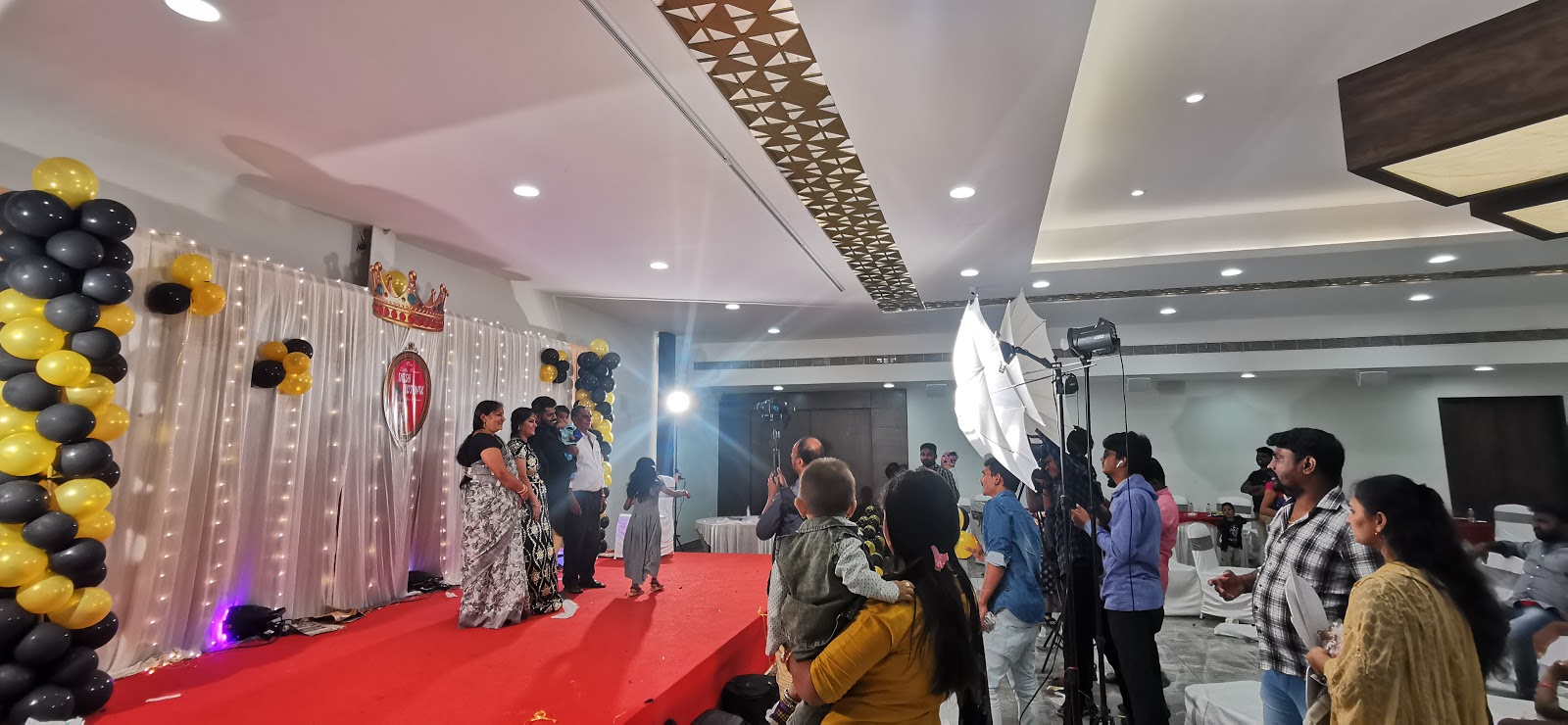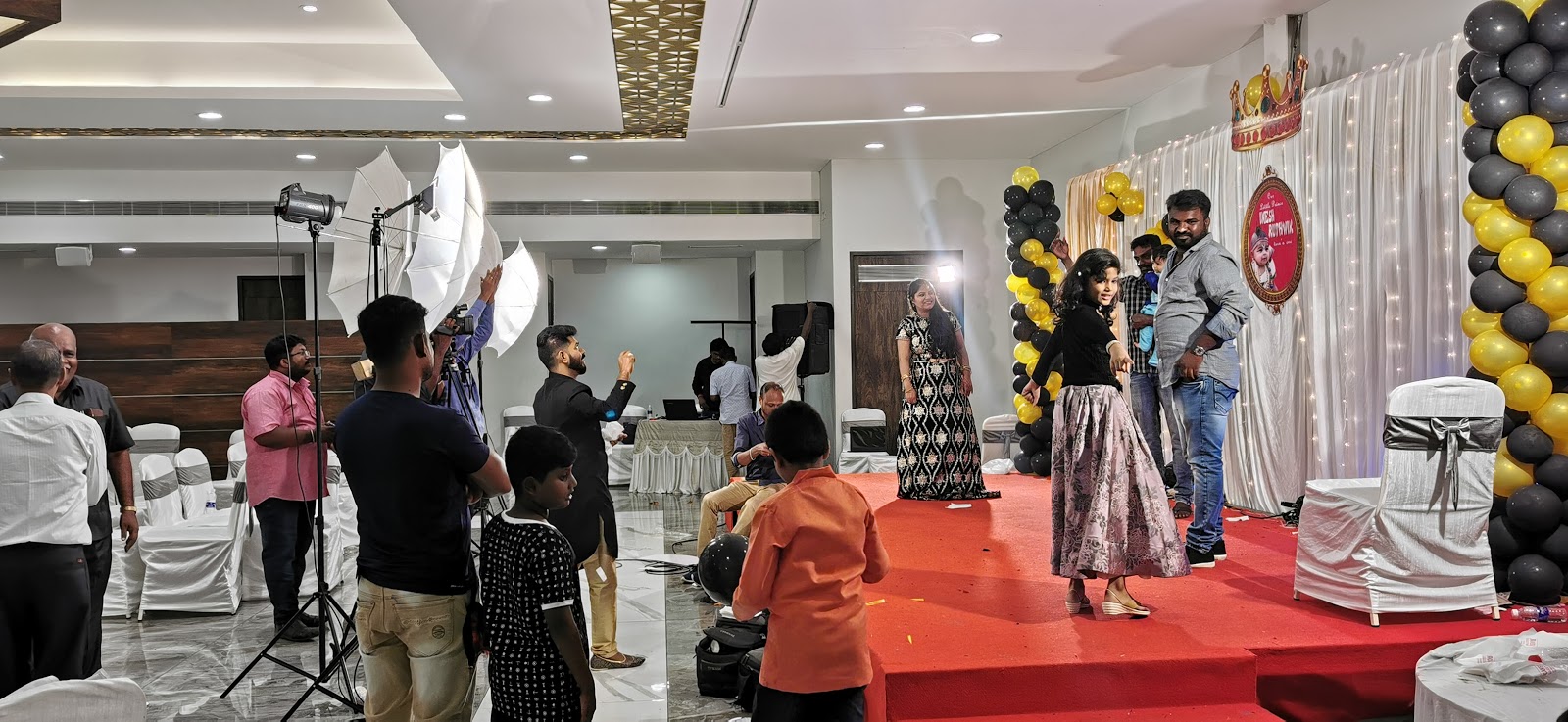 291, CTH ROAD, NEXT TO ELITE MOTORS, opp. to GRT.AVADI, Kasturba Nagar, Chennai, Tamil Nadu 600049, India
Discover the best of Elite Banquet Hall
No image available
Lock this chosen venue for your big day!
Fast-Track Booking: Direct Access to Decision Makers
Exclusive Deals and Discounts: Lowest Price Guaranteed
Expert Assistance: Handle venue visits to finalizing booking seamlessly
No Spam: We value your privacy!
Enter your details to get started!
Why Stop at the Venue?
Get Much More with Betterhalf!
Betterhalf ensures your big day is both flawless and budget-friendly.
Expertise Meets Passion
Our seasoned planners turn your vision into reality.
Here's the proof!
Choosing a venue was so easy with our planner, Moupriya. She really understood what we wanted.
Our planner, Vinodh really got our style and preferences. Our wedding felt so uniquely 'us'.
Radhika, our planner, made our wedding day worry-free. We focused on fun, they took care of the rest.
Witness the magic we create, one at a time.
A sneak-peek of our customers' experience
Let our expert planners craft your special day
Unlock best venues as per your budget
Get a perfect proposal in your budget for FREE
800+ Flawless, Stress-Free Celebrations
Enter your details to get started!
Explore nearby venues
Loading...
Elite Banquet Hall in Avadi, Chennai

Elite Banquet hall, JP Nagar, Bangalore, is a great place to celebrate a modest family function with your loved ones. Located approximately 1.5 km from the JayaPrakash Metro Station, your guests should have no difficulty getting to this banquet hall in Bangalore. The banquets in Elite Banquet hall Bangalore give you the perfect space to celebrate weddings, receptions, sangeet, mehndi, and ring ceremonies, team-building activities, conferences, and board meetings. This wedding venues in Bangalore has a team of skilled in-house caterers that prepare a mouth-watering variety of vegetarian and non-vegetarian food items for your guests that will pamper their palettes. However, if you prefer the food of an outside caterer, you can always employ one and let them cook for your guests instead. 

Reason to Choose Elite Banquet Hall

Some wedding venues may be too expensive for the couple. But this wedding venue does not fall into this category. Providing budget-friendly wedding venues is one way they cater to couples. Some reasons to choose this venue are

Changing rooms
This wedding venue in Bangalore provides changing rooms for the couple and their guests so that they do not have to worry about getting ready. They can easily get ready at the venue.

Pleasant weather
Bangalore has the most pleasant weather throughout the year, which is why choosing this wedding venue will be nice for the couple. The couples can look into the Elite banquet hall photos to know more about them. 

Flexing Timing
This wedding venue provides flexible timing for the couples to hold their ceremonies here. The couple can select the time that will suit them the best and hold their ceremonies ‌.


Lodging Rooms
This wedding venue provides lodging rooms to the couple and their guests so that they can rest after the tiring celebrations.

The couple can benefit from an array of additional facilities that this banquet hall in Bangalore can offer. Not only that, but with its excellent facilities, the Elite banquet hall price is affordable and is an ideal choice for a wedding.

Ceremonies Hosts by Elite banquet hall

This absolutely stunning and elegant wedding venue gives the couples the wonderful opportunity to hold a wide range of memorable ceremonies. Some events hosted by them are:-

Reception
Engagement Parties
Mehndi and Sangeet Ceremonies
Haldi Ceremonies
Destination Weddings
Post-Wedding Brunches
Cultural and Religious Ceremonies
Bridal Showers and Bachelor

The couple can hold many more ceremonies like these at this wedding venue with the help of the staff who are very cooperative to everyone.

Facilities and Amenities by Elite banquet hall

This wedding venue offers a wide range of personalized facilities and amenities specifically designed for couples. Some facilities and amenities that they provide are:-

Spacious Event Areas
Climate Control
Sufficient Parking Space
Banquet and Dining Areas
Restrooms and Green Rooms
Wi-Fi Connectivity
Outdoor Lounge Areas
Backup Power Supply
Modern Audiovisual Equipment
Wheelchair Accessibility

They not only offer these facilities and amenities, but what sets the Elite banquet hall price apart is its exceptionally low cost, which makes it a top choice among couples looking for a banquet hall. 

Venue Policy of Elite banquet hall

The policies offered at this wedding venue have been thoughtfully made to cater to the needs of each couple, providing them with great attention to detail. Some policies of this wedding venue are:-

Booking and Reservation
The wedding venue has various policies for booking. When couples make a reservation, they are required to pay a certain amount in advance.

Catering and Outside Food
Both in-house and outdoor caterers are permitted inside the wedding venue, giving couples the opportunity to enjoy a diverse range of delicacies. 

Alcohol Service
They have neither a policy for allowing outside alcohol nor a policy for serving alcohol in-house.

Decor and Styling
This wedding venue does not allow outside decorator at the venue but has the facility of in-house decorators.

Smoking policy
Smoking inside or near the wedding venue is not allowed due to venue policy.

Noise Levels
This wedding venue in Bangalore does not allow late-night music at the wedding venue.

Guests Welfare
They have taken every precaution for the welfare of the couples and guests and have the equipment in case of emergency.

Security and Damages 
They have different rules for the security and damages by any of the guests which the couple should discuss at the venue.

Pet and Animals
Unfortunately, they do not allow pets and animals inside the venue.

Return and Cancelation
Couples can talk about the refund and cancellation policy of the venue at the time of booking this wedding venue.

Surprise your loved one with the best venue for your celebrations by booking with Elite banquet hall.