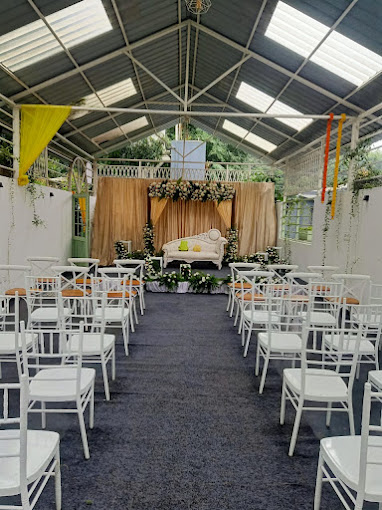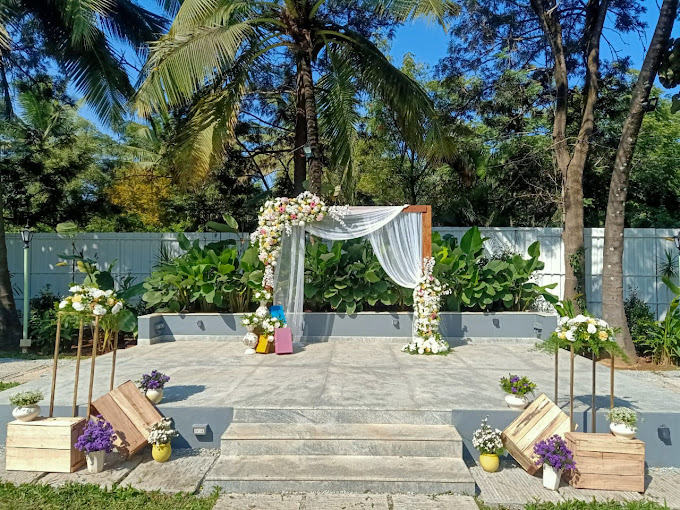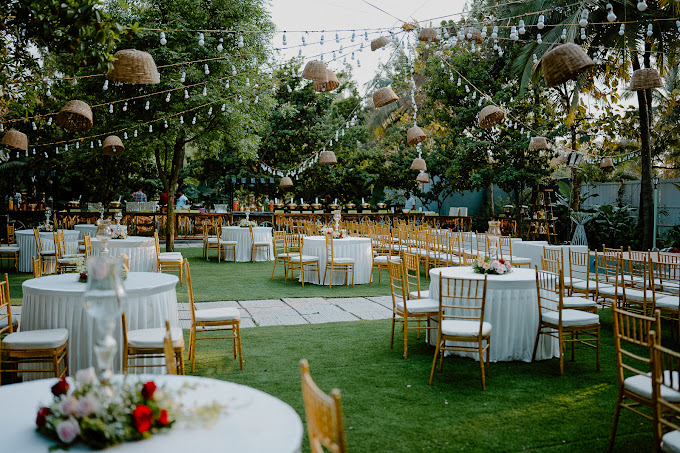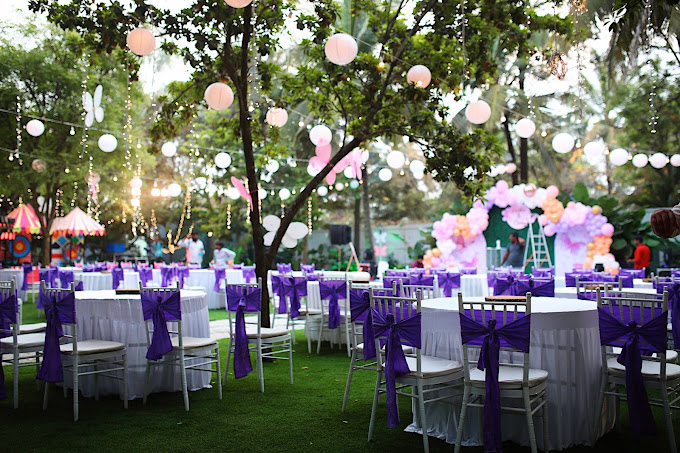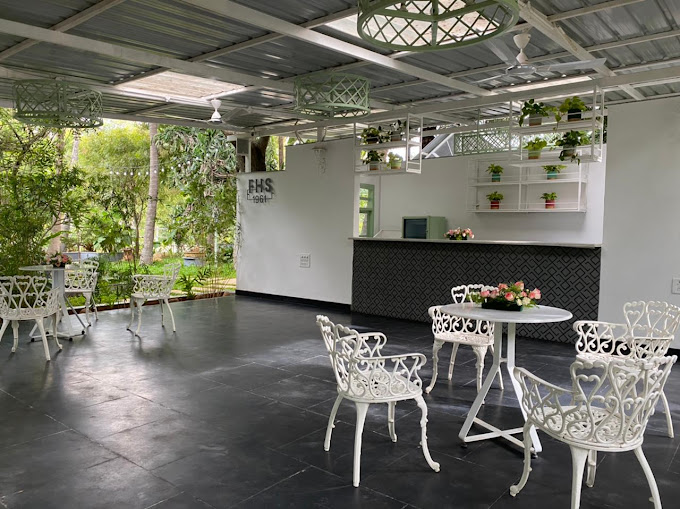 Nirmala Farm, Virgonagar Post, Bengaluru, 560049, Bengaluru, Karnataka
300 seating | 350 floating
Discover the best of Farmhouse Social
No image available
Lock this chosen venue for your big day!
Fast-Track Booking: Direct Access to Decision Makers
Exclusive Deals and Discounts: Lowest Price Guaranteed
Expert Assistance: Handle venue visits to finalizing booking seamlessly
No Spam: We value your privacy!
Enter your details to get started!
Why Stop at the Venue?
Get Much More with Betterhalf!
Betterhalf ensures your big day is both flawless and budget-friendly.
Expertise Meets Passion
Our seasoned planners turn your vision into reality.
Here's the proof!
Choosing a venue was so easy with our planner, Moupriya. She really understood what we wanted.
Our planner, Vinodh really got our style and preferences. Our wedding felt so uniquely 'us'.
Radhika, our planner, made our wedding day worry-free. We focused on fun, they took care of the rest.
Witness the magic we create, one at a time.
A sneak-peek of our customers' experience
Let our expert planners craft your special day
Unlock best venues as per your budget
Get a perfect proposal in your budget for FREE
800+ Flawless, Stress-Free Celebrations
Enter your details to get started!
Explore nearby venues
Loading...
Farmhouse Social in Virgonagar Post, Bangalore

Your wedding day is more than just an event; it's the beginning of a beautiful journey with your partner, a day filled with love, laughter, and cherished memories. Choosing the perfect wedding venue is paramount to turning your dream wedding into a reality, and Farmhouse Social Bangalore is no less than extraordinary in making this happen. Nestled in the heart of the vibrant city of Bangalore, Farmhouse Social is a unique and idyllic setting that captures the essence of nature's beauty while providing the modern conveniences required for a seamless wedding celebration. 

Why choose Farmhouse Social Bangalore?

Natural Elegance
Farmhouse Social in Bangalore is a sanctuary of natural beauty, featuring lush green landscapes, tranquil water bodies, and a serene ambiance. Imagine exchanging your vows under the open sky, surrounded by the soothing embrace of nature. 

Versatile Spaces
Whether you envision an intimate gathering or a lavish affair, Farmhouse Social Bangalore offers versatile event spaces that can be tailored to your preferences. From spacious lawns for outdoor ceremonies to elegant banquet halls for receptions, the venue can accommodate weddings of various sizes.

Culinary Excellence
A memorable wedding celebration includes delectable cuisine that delights the palate. Farmhouse Social's culinary team is skilled at crafting a diverse range of dishes, from traditional Indian flavors to international cuisines, ensuring that your guests have a gastronomic experience to remember.

Modern Amenities
While Farmhouse Social celebrates the natural world, it also understands the need for modern amenities. The wedding venue in Bangalore is equipped with modern facilities, including sound systems, lighting, and comfortable seating, ensuring the comfort and enjoyment of your guests.

Strategic Location
Situated in Bangalore, the Farmhouse Social location is easily accessible for both local and out-of-town guests. Its central location simplifies logistics and ensures that your wedding is reachable from all corners of the city.

Celebrating Love through Wedding Events

Wedding Events are not just ceremonies; they're a tapestry of emotions and celebrations that bind two souls together. Each of these wedding events is a chapter in a couple's unique love story, and together, they form a symphony of traditions and memories.

Receptions
A grand celebration of love, receptions are where the newlyweds are welcomed with open arms by family and friends. The wedding hall in Bangalore is the epitome of elegance, filled with music, dance, and delectable cuisine, where the couple's journey is celebrated in style.

Engagement Parties
The promise of forever begins with an engagement. These intimate gatherings are filled with heartfelt exchanges and excitement as the couple announces their commitment to one another.

Mehendi and Sangeet Ceremonies
These colorful events are a canvas for artistry and music. Mehendi, where intricate henna designs are applied, and Sangeet, where song and dance reign supreme, bring vibrancy and life to the pre-wedding festivities.

Bridal Showers and Bachelor/Bachelorette Parties
Bridal showers are filled with laughter and advice, while bachelor and bachelorette parties are often filled with fun and adventure, creating lasting memories.

Haldi Ceremonies
Symbolizing purity and well-being, the Haldi ceremony is a playful yet deeply traditional event where turmeric paste is applied to the couple's skin, leaving them with a radiant glow.

Post-Wedding Brunches
After the whirlwind of the wedding, post-wedding brunches offer a moment of relaxation and reflection. It's a time to unwind, recount stories, and bask in the afterglow of the celebration.

Destination Weddings
Couples are increasingly opting for destination weddings, where love unfolds against breathtaking backdrops. Whether it's a beach, a castle, or a serene mountain, these weddings are a blend of adventure and romance.

Cultural and Religious Ceremonies
Weddings often encompass a range of cultural and religious ceremonies, each with its own unique traditions and significance. These events showcase the rich diversity of love's expression around the world.

Wedding Events are a testament to the power of love to bring people together in celebration, and they remind us that love is a journey worth celebrating, cherishing, and rejoicing in every way possible.

Elegance and Convenience

A wedding venue is not just a space; it's a canvas where your dreams and aspirations come to life. Among the myriad factors that contribute to the perfect wedding venue in Bangalore, the amenities and facilities it offers play a pivotal role. They are the unseen stars that ensure your special day unfolds seamlessly, offering comfort and elegance to both you and your guests. 

Spacious Event Areas
Every love story deserves a grand stage. Spacious event areas provide the perfect canvas for your wedding visions. They offer versatility, accommodating your unique style, whether it's an intimate gathering or a grand celebration.

Climate Control
Nature's unpredictability won't disrupt your day. With climate control, you can ensure a comfortable ambiance year-round. Guests can revel in your love story without worrying about extreme temperatures.

Ample Parking
Welcoming your loved ones with open arms includes providing them with stress-free parking. Ample parking space ensures that everyone can attend your celebration without the hassle of searching for a spot.

Modern Audiovisual Equipment
Your story deserves to be heard clearly and seen vividly. Modern audiovisual equipment ensures that your vows, speeches, and cherished moments are captured and shared with perfection.

Banquet and Dining Areas
Celebrations are incomplete without delicious feasts. Banquet and dining areas set the stage for culinary delights, where guests can savor each bite while raising a toast to their happiness.

Restrooms and Changing Rooms
Comfort is a top priority. Restrooms and changing rooms offer privacy and convenience for you and your guests, ensuring that everyone feels their best throughout the celebration.

Wi-Fi Connectivity
In this digital age, connectivity is key. Wi-Fi ensures that your guests can share their well-wishes and memorable moments with those who couldn't attend, creating a truly inclusive celebration.

Outdoor Lounge Areas
Sometimes, a breath of fresh air is all you need. Outdoor lounge areas provide a charming escape, allowing guests to relax amidst nature's beauty.

Wheelchair Accessibility
Your venue should be accessible to all. Wheelchair accessibility ensures that every guest, regardless of mobility, can share in your joy.

Backup Power Supply
The show must go on, no matter what. A backup power supply guarantees that your celebration remains uninterrupted, even in the face of unexpected outages.
 
These amenities and facilities are the unsung heroes of your wedding day. They transform a venue into an exquisite, welcoming space where your love story takes center stage. Your wedding venue becomes more than a place; it becomes a part of your cherished memories.

Local Attractions

Your wedding at Social Farmhouse Bangalore promises to be a truly enchanting experience. Nestled in the serene locale of Nirmala Farm, Virgonagar Post, Bengaluru, this charming wedding venue in Bangalore offers not only a picturesque setting for your celebration but also easy access to a variety of local attractions. As you plan your special day, consider extending your stay to explore the vibrant culture and natural beauty that Bengaluru, Karnataka, has to offer.

Nandi Hills
Just a short drive away from Social Farmhouse Virgonagar, Nandi Hills is a breathtaking hill station known for its lush greenery, historic temples, and panoramic views. A sunrise visit to catch the first rays of the sun breaking over the horizon is a memorable experience. 

Devanahalli Fort
History enthusiasts will appreciate a visit to Devanahalli Fort, the birthplace of Tipu Sultan. This well-preserved fort offers insights into the region's rich heritage and architectural splendor.

Bannerghatta Biological Park
If you're traveling with family or wildlife enthusiasts, consider a trip to Bannerghatta Biological Park. It's home to a variety of animals and offers a safari experience that allows you to get up close to the fascinating wildlife of Karnataka.

Nisargadhama
Located on the Cauvery River, Nisargadhama is a lovely island offering bamboo groves, deer parks, and hanging bridge views. It's a fantastic spot for a day trip.

Bangalore Palace
If you're interested in history and architecture, don't miss Bangalore Palace. This stunning palace is known for its Tudor-style architecture and hosts various events and exhibitions throughout the year.

As you prepare for your wedding at Social Farmhouse, take advantage of the opportunity to discover these nearby attractions. Whether you're seeking natural beauty, historical sites, or cultural experiences, Bengaluru has something to offer every traveler. These local gems will add an extra layer of joy and adventure to your wedding celebration in this vibrant city.

Venue Policies of Farmhouse Social Virgonagar
Booking and Reservation
To secure your preferred wedding date and venue space, it encourages early booking. A reservation deposit is required, and our team will work closely with you to confirm all the details and arrangements.

Catering and Outside Food
Farmhouse Social Bangalore is proud to offer a range of catering packages to suit your tastes. It does not permit outside food catering; however, it strives to accommodate dietary preferences and special requests within its catering options.

Alcohol Service
It has a licensed bar on-site, and the experienced bartenders can craft a wide variety of beverages. However, it does not allow outside alcohol.

Decor and Styling
You have the freedom to decorate the venue according to your vision. Our team can provide assistance, and we request that any decorative items or installations adhere to safety guidelines.

Smoking Policy
Smoking is only allowed in designated areas to ensure the comfort of all guests. 

Noise Levels
While it wants you to enjoy your celebration to the fullest, we also ask that noise levels be maintained at a reasonable level to respect neighboring properties and local regulations.

Guest Safety
Farmhouse Social Bangalore is equipped with safety measures, and its staff is trained to respond to emergencies. 

Security and Damages
It has a security team in place to protect the venue and its guests. Any damages or breakages will be the responsibility of the booking party.

Pets and Animals
It does not permit pets or animals within the venue.

Refund and Cancellation
Its refund and cancellation policies are outlined in the booking agreement. It understands that unforeseen circumstances can arise, and we will work with you to address any changes or cancellations.

Explore our offerings and get on the journey of experiencing your fairytale wedding.